A year abroad in Spain
Most AHS students read of unfamiliar cultures and foreign cities in history textbooks and online, but for junior Clara Maxwell, these exotic lands have become her home. Through the Rotary Youth Exchange (RYE) program, Clara has been living and studying in Spain since August. RYE is an exchange program that gives young students an opportunity to step outside their comfort zone and experience the world for themselves.
"I had been thinking about the opportunity [to study abroad], and I had heard really good things about the experience and Rotary. I decided I should at least apply because I knew if I didn't, I would regret it for a long time," Maxwell said.
Typically, Rotary exchange students are given an authentic exchange, living with multiples host families and attending the local high school.
"I have been with the same host family the whole year, and I am lucky to say that they have been the best part of my exchange," Maxwell said. "With lots of host siblings and a constant stream of new and fulfilling experiences, they have shown me what it means to be Spanish and the wonders of Andalucia [the Southern, coastal town Clara has been living in]. We have traveled all through the South of Spain, and they have introduced me to every good part of the Spanish culture."
Living in a foreign city for an entire year, RYE provides these students with the opportunity to experience all of the country's cultures and traditions for themselves.
"Christmas was probably my favorite time of the year because instead of lasting one day, the celebration was literally two weeks long. I have never been to so many family gatherings in my life, or eaten so much food, and listened to so much music. The Spanish know how to celebrate," Maxwell said.
Although this is a life-changing experience, students are challenged to completely start over, leaving their families and all aspects of their lives behind. For the first couple months of exchange, families are asked to limit communication with their son or daughter and allow them to adjust to their new lives. Although visits are permitted, often, families go a full twelve months without seeing each other.
"I think the hardest part of my exchange was the first few months. You never realize how comforting the routine that you become accustomed to is: waking up in your own bed, eating breakfast with your family, going to school with your best friends. You never know what you have until it's gone. You have to be grateful each and every day. You've heard it many times before, but now it's frighteningly true [for me]," Maxwell said. "Leaving everything behind was kind of a big punch in the face, but once I started eating the food, it made things much easier!"
RYE students believe the adventures, friends, and memories created while on exchange outweigh the heartache of leaving home.
"This experience has changed me in a number of ways, some more obvious than others. I came here with no idea what the world outside of Aspen is like, and I have now had a small glimpse into the reality of poverty, health, and education- just by being away from home for one short year," Maxwell said.
Living and interacting with the locals every day allows for large growth and a new understanding of the world and different cultures.
"On a cultural note, I have grown from being surrounded by Spanish people. Every encounter is bursting with adoration, and the people hug and kiss, feeling no shame for openly showing affection. They're loud, and they laugh with big voices, and they are, in general, very happy, open people. I think the best part of my year and the part I have learned the most from, is being surrounded by this kind of environment," Maxwell said. "It has shown me the positive effects of the people you surround yourself with."

If AHS students are interested in Rotary Youth Exchange, they can contact Aspen's local Rotary Club or follow the following link:     
https://www.rotary.org/en/our-programs/youth-exchanges
About the Contributor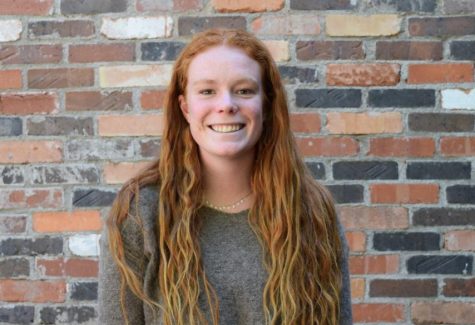 Maeve McGuire, Editor-in-Chief
Maeve is a senior at AHS. This is her third year writing for the Skier Scribbler, now working as Editor-in-Chief. In her free time, she enjoys playing...