Strategy Club: An innovative way to develop life skills through gaming
The AHS Strategy Club plays various board games that challenge its member to think out of the box with strategy and problem-solving.  
The club meets every Thursday at 3:30 pm but is very flexible about attendance. They can show up and leave when they please. It can go as late as 6:30 pm depending on the game that is played that week. The games are recreations of historical battles such as medieval Japan and or the Napoleonic wars.
The club was created three years ago by history teacher Scott Reed, who previously run the club in the UK for four years. The purpose is to have students exercise flexible thinking and problem-solving skills that are often not used in everyday life.
"It's a club where we play various different types of games, mostly board games, but all the games are designed around strategy and expanding on students ability to think," said Reed, "The use of different thinking strategies to solve problems that are present in the game requires deep thought."
For many, it is a way to alleviate stress and have a good time while doing so. Students joined for the games and stayed because of the thrilling and entertaining environment. AHS senior Maximus Thurston has been an active member in the club for three years.
"I joined the club because I love to play games, but it has given new ways to think and be creative with my thinking. It has helped me a lot with history and using deductive reasoning skills when I am faced with a problem. It's also a lot of fun and a good way to relieve stress," Thurston said.
Last year most of the members were seniors, which forced Reed to recruit new students in order to maintain a membership. He was successful in increasing participation. There are now eleven committed members, which allows them the opportunity to compete in tournaments around the country.
"There are national tournaments for many of the games that we play all over the country. There is especially a ton in Denver," said Reed, "so if we can encourage students to participate in the club, it could be a pretty interesting experience for a lot of people."
Members of the club are enthralled in intricate games that depict war strategies. One of the more popular games is Secret Hitler.  
"Secret Hitler is a deceiving game of politics and how Hitler became chancellor before World War ll. It's an experience like no other," said Thurston.
The strategy club encourages students to learn and think with ingenuity. It helps not only with school but with life's adversities.
"It's an excellent way of getting students to learn and think on their feet. It benefits students in content knowledge and with different ways of approaching challenges," said Reed, "It sparks a passion for learning and strategizing, and exposes students to complex thinking patterns that they can use for the rest of their lives."
About the Contributor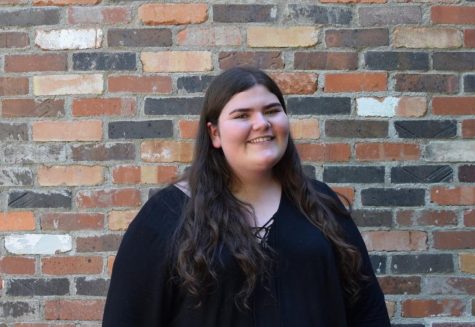 Katelyn O'Callaghan, News Editor
Katelyn is a junior at AHS. She is the news editor for the Skier Scribbler. This is her second year writing for the Skier Scribbler. In her free time,...