Ariana Grande's "thank u, next" nails 2000 teen flick remake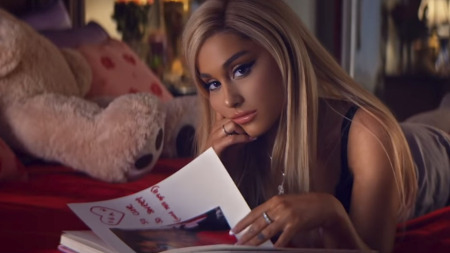 Advertisement
Hang on for a minute...we're trying to find some more stories you might like.
Pop star sensation Ariana Grande just released her highly anticipated music video for her single "thank u, next". The video pays homage to several different rom-com movies of the 2000s and the lyrics are about teenagers and their mistakes they make while being in love. Grande imitates many different characters including Regina George from Mean Girls. The song resembles a teen girl's diary entry. Grande sings thank you to her exes for making her a better person and establishes the importance of self-love.
17 year-old Natasha Kotzubei who is a part-time resident of Aspen, was astonished by the innovation of the video.
"The whole concept of the video blew my mind. Ariana has been through so much and for her to release a video like this amazed me. The set, costumes, and overall production was beautiful. I really enjoyed how it incorporated some of the movies I grew up seeing," Kotzubei said.
With the recent death of Grande's ex-boyfriend Mac Miller, Grande pays tribute to him, calling him an 'angel' in the song. The video isn't only fitting for the song, it's pretty entertaining if you're into teen flicks. Like the films that Grande included in her music video, Grande continues to learn from her past relationships, which she mentions in "thank u, next". In the video, Grande features some well-known celebrities including Troye Sivan, Kris Jenner, Jennifer Coolidge from Legally Blonde, and the original Aaron Samuels (Jonathan Bennett) from Mean Girls.
Noelle Shield-Taylor, a freshman at AHS, was surprised as to how she brought back some original cast members from older films.
"I liked it a lot honestly. It was so cool that she got a lot of the casts from the original films to be in it and it brought back so many memories." Shield-Taylor said.
In these comedies, doomed relationships are opportunities for growth and better relationships down the line, just like they are in "thank u, next".

About the Writer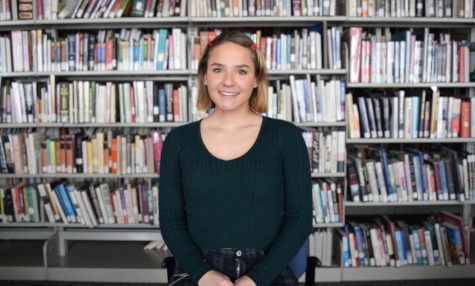 Bella Hoffman, Staff Writer
Bella is a junior at AHS and this is her second year as a staff writer for the Skier Scribbler. Bella is also apart of the AHS Dance Team and spends her...