An inside look at homelessness in Aspen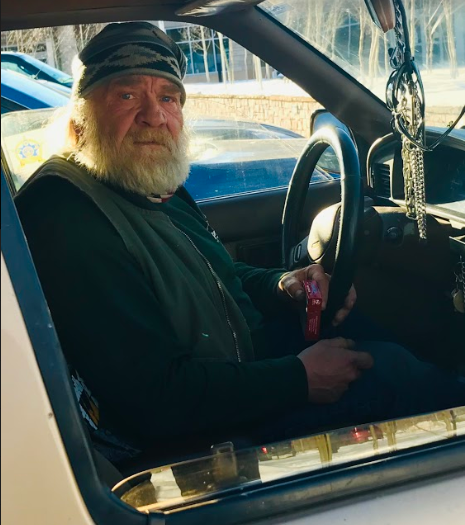 The room was filled to the brim. People sat on old couches packed together like cans of sardines. Some were slumped over softly snoring as others carried out animated conversations. The House manager burst through the door holding large bags of hats and socks. Everyone jumped to their feet, bustling towards her, desperate to get their hands on the items.
Aspen has a homeless population of 203 people (including couch surfers and people living out of their cars). During the day, many homeless people reside in the Aspen Homeless Shelter, also known as the Day Center. Although it is only open for four months of the year (December, January, February, and March), the St. Mary's church opens its doors to the population and allows them to sleep in the basement of the church.
James Hoge, a local homeless man, moved to Aspen in 1982 to take care of his brother, who struggled with substance abuse. He worked at Bentleys, located at the Wheeler Opera House, and had several other jobs cleaning restaurants, which paid around 1,500 dollars a month. For many years he rented different places in the Aspen area. In 2010, Hoge became homeless when he could no longer keep up with the cost of housing. Though he works in construction, building 16 million dollars homes, there is no housing that is affordable on his salary.
"People have no clue what happens here with the worker. That they're being subjected to work for thirteen to twenty dollars an hour. Because of greed, the wage has been hammered down to substandard ." Hoge said, "I used to be a stand-up citizen in this town. I think I still am, even though I'm homeless. I used to have a place to live, and people respected me."
In warmer areas, homeless people are often seen sleeping in tents, on traps, or with just a blanket, but in Aspen because of the extreme weather, many homeless people have to get creative with their survival.
"We don't mess around with tents. Here it's way too cold. We build two by two skeletons that we put plastic and workable doors on. We have water, battery-powered lights, insulation, and small propane heaters," Hoge said.
Homeless people often turn to petty crime to survive. Aspen is no exception. However, Aspen law enforcement is exceptionally compassionate towards the homeless.
Andrew Atkinson, the Human Services officer, works extremely hard to provide homeless people with the resources needed to stay out of trouble.
" One of my main goals is to actually try and keep [the homeless] safe and out of trouble. What are the things that this person needs? Are they having a hard time getting a job because they don't have the correct documents? We're they stealing something because they're hungry?"Atkinson said, "I do whatever I can to keep them out of jail when possible. They are dealing with struggles way beyond our understanding. Having empathy and compassion goes a long way, and I love seeing people get into a better spot than before."
There is a major stigma around homelessness in the U.S. Many believe that the homeless are too lazy to get a job and could easily obtain housing. In reality, homelessness is more complex with contributing factors like mental illness, drug and alcohol addiction, domestic abuse, and housing instability. Hoge experienced this stigma, four years ago, when he was trying to rent a room. The women renting it out asked for his rental references, so he referred her to the Snowmass Housing Department as he had lived in the area previously for 11 years. The person over the phone told the women Hoge was homeless. After hearing that, she gave him a judgemental look and immediately told him that the room was no longer available.
"I already had four thousand dollars counted out on the table because I was willing to give her the security deposit and first and last months' rent. I was also going to give her an extra one thousand dollars because it looked like she was behind on her bills," Hoge said. 
Recently there have been community meetings held in the Aspen Chapel, where representatives of Pitkin County, law enforcement, non-profits, and the homeless themselves discuss the Aspen housing crisis and solutions to homelessness. There is a massive debate amongst the leaders of the meetings on whether or not there should be a year-round shelter.
Human Services Director, Nan Sundeen, believes that a year-round shelter would help serve the homeless population.
"In my dreams, I'd love to see a year-round shelter. I am not a believer that if you build it, they will come. I think it's hard to be homeless in a town like this. Once they're here, they're ours is my opinion. And that's how we treat them in my department," Sundeen said.
On the opposing side is the director of the Day center, Dr. Vince Savage. He is a phycologist who has been working in street psychology for the last 40 years. He has also done service work in many different third world countries, and as a teen, ran away to work with Dr. Martin Luther King Jr. Savage says that having a year-round shelter would draw more homeless people to Aspen.
"There is a lot of unintended consequences that a lot of people don't consider. We don't want to balloon the number of homeless people here just because we have great programs," Savage said. "I believe some of these other groups are actually looking to capitalize on the homeless issue- get the county to use public money to give them a big chunk of money every year so they can keep the lights on their building. Usually, if you care about homelessness, you're donating money, not wanting to make money out of it."
There is a lot of uncertainty about what direction the community will take to approach the issue of homelessness in Aspen. However, one thing is clear: the love and care the Aspen community has for the homeless will prevail, and Pitkin County will continue holding meetings to work towards finding practical solutions.
"It's a very loving community. It always has been, we take care of our own, and I'm thankful for that. I consider this place my home. It's a beautiful area to dwell in." Hoge said," We've got good people here, the best fire department, the best police and sheriff's department, and one of the best hospitals. What more can you want?"
About the Contributor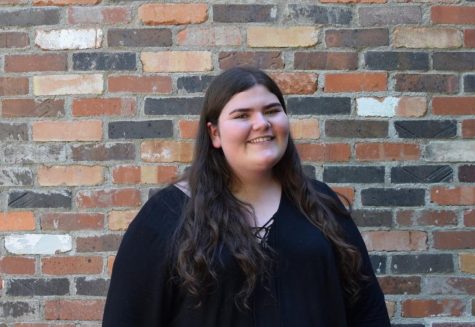 Katelyn O'Callaghan, Editor-in-chief
Katelyn is a senior at AHS and is currently one of the Editors-in-Chief. This is her third year writing for the Skier Scribbler. Katelyn enjoys writing,...