The new authentic learning program at AHS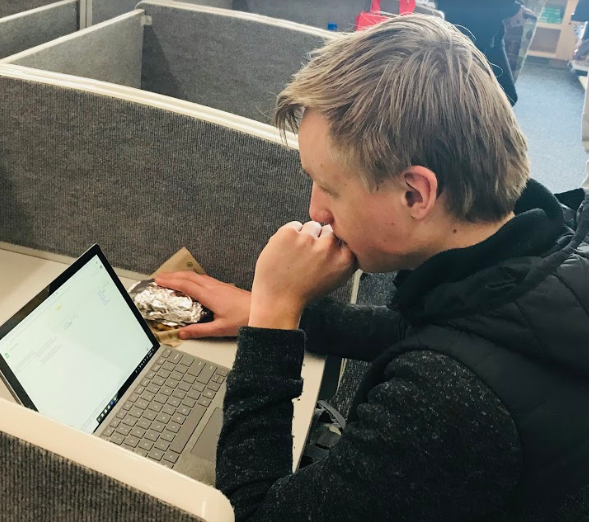 The new Work-Based Learning Program at AHS provides students with the opportunity to learn work skills in a real-world setting while pursuing their interests.
The Work-Based Learning Program is a Team Leadership initiative. It is set to become a new course in the upcoming fall semester offered during 7th period. Sixteen students are currently piloting it. Students can intern at different businesses in the community, work part-time jobs, or participate in a project Design where they create their own projects to improve the community.
Diane Godfrey, this year's Work-Based Learning coordinator, serves as an advisor for students who are working on a project design. She is an advocate for authentic learning and encourages students to develop their essential work skills.

 "The way education is changing, and the way students are changing is they want more opportunities. They want to go out and get real experience," Godfrey said, "Work-Based Learning gives students the opportunities to do that."
Another aspect is Special Education. Special Education students are given the opportunity to integrate into the community through internships and service work. The class also focuses on work-related skills such as learning how to do a job interview, build a resume, and wear proper work attire. The AHS Support Services Department partners with the Department Vocational Rehabilitation (DVR) located in Glenwood, to provide students on 504 plans and IEPs connections to the jobs and internships they desire.
Emily Cackett, a teacher in the Support Services Department, is heavily involved with Work -Based Learning for special needs students. She has seen the benefits of the program and is working with Godfrey on expanding it.
"I think it's important for students to explore their interests because they don't get much say in the course work they are doing in a classroom setting," Cackett said. "Work-Based Learning gives students the opportunity to obtain important work skills while doing what they are interested in."
One student in the Work-Based Learning program, Alex Appleby, has created a new Ex Ed lottery system where students start with 40 points and wager them toward 12 trips. Students can save their points to get on their most desired Ex Ed by bidding zero points on trips in lower demand. The new system could potentially be implemented this spring if the Ex Ed committee approves it.
 
"It's awesome to be able to do something you're interested in during school. This project has taught me a lot about how to communicate effectively and how to have accountability when it comes to doing work," said Appleby.
With talks about changing the education system to better prepare students for the workforce, Work-Based Learning could be a key component of that transition.
"It gives students a more well-rounded education. It's not just sitting at a desk. It's actually going out into the real world, finding what you like, and learning to deal with the difficulties and challenges that present themselves along the way," Godfrey said.
About the Contributor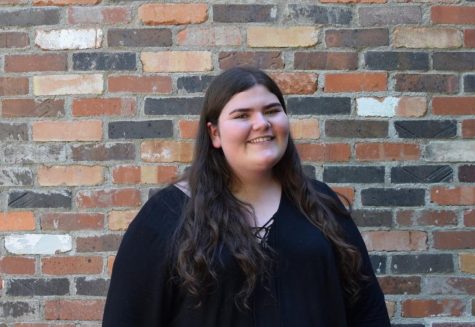 Katelyn O'Callaghan, News Editor
Katelyn is a junior at AHS. She is the news editor for the Skier Scribbler. This is her second year writing for the Skier Scribbler. In her free time,...