Breaking Down Walls: The El Paso Border Immersion Program
Student activists from all over the Roaring Fork Valley are about to embark on a trip designed to broaden horizons and create awareness about the conditions in a location prevalent in today's politics and society: the US-Mexico Border.
After the conclusion of school in early June, students from Glenwood to Aspen will be traveling to El Paso, Texas, a town located on the Mexico-America border and a hotspot for immigration reform movements. While there, participants will have the opportunity to visit with Border Patrol Officials, talk to immigrants through the border fence and hear their stories, and visit a district court to observe how migrants fight for asylum in the United States,. The trip is sponsored by The World Leadership School, an organization based out of Boulder committed to joining the real world with the classroom. The Aspen Chapel and participating schools throughout the valley are also helping put this experience into motion.  
Michelle Skagan is the Youth Coordinator at the Aspen Chapel and a contract instructor for the World Leadership School. Skagan plays a large role in the coordination of the Border Immersion Trip.
"The experiences in El Paso are mind-opening and sometimes emotionally intense.  Students will absorb a tremendous amount of information about the complexity of immigration. There are no simple answers, and students will begin to grasp that. It is by no means a comfortable trip," said Skagan.
Possible challenges aside, Aspen High School sophomores Lupita Ortiz and Tilly Swanson are excited about the prospect of getting to visit El Paso.
"From the moment I learned about this trip to El Paso, I was thrilled for the opportunity but also nervous. Growing up in Aspen, Colorado with Mexican roots, I have been fortunate with an amazing education and a safe city, but countless kids with the same roots as mine are not as fortunate. I believe it is my duty to help them," said Ortiz. "Once, Americans used to protest for Chicano rights. Now, America seems to be growing silent. We have to stand up for the basic human rights of ourselves and others."
Skagan agrees that this program can provide students with the opportunity to give back and grow as people.
" I believe that programs like El Paso build compassion and change how these students want to be in the world. said Skagan. "This is a cultural immersion opportunity where we are invited to listen and learn. And ultimately this is about fostering passion, confidence, agency, and leadership among the student participants."
Diane Godfrey is an instructional media teacher at Aspen High School. While not actually traveling to El Paso, Godfrey feels passionate about social justice and is helping arrange the Initiative.
"These programs are built around empathy and understanding the other person's perspective. You're going down to El Paso, which for some people might be kind of scary to think 'oh we're going to be right on the border', but what you really end up realizing is that there are families on either side that care about their kids, care about their education, and want the best for them. You realize it's real people," said Godfrey.
Both Godfrey and Skagan are hope to broaden students' horizons and make them better global citizens through the trip to El Paso.
 "It is truly a heart-opening experience that will leave its mark for years to come," said Skagan.  "In order to really understand the issue, we must put a human face on these situations."
The Border Immersion Program is still accepting participants. If you would like to join, contact Diane Godfrey at [email protected] or Michelle Skagan at [email protected].
Leave a Comment
About the Contributor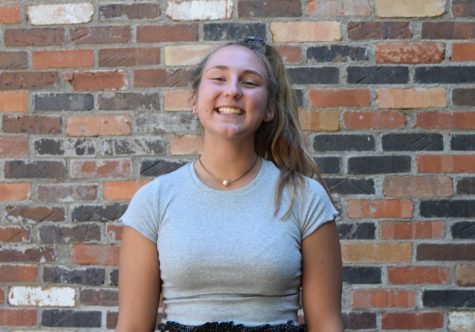 Emily Kinney, Editor-in-chief
Emily is in her senior year at Aspen High School and has spent three years writing for the Skier Scribbler. This year she is excited to be part of the...