The Death of a Legendary Turf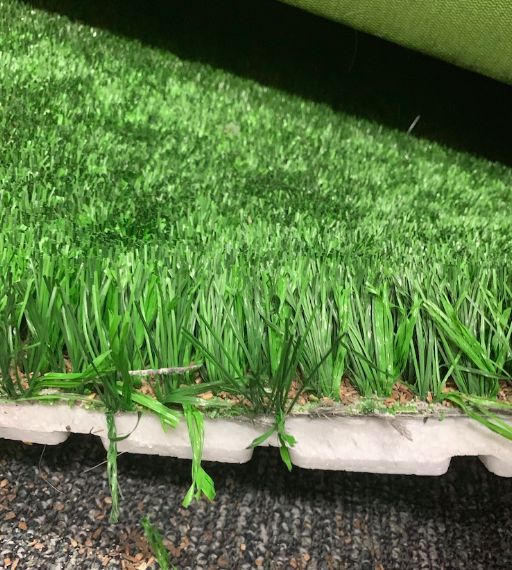 Aspen High School athletics is sad to announce the death of the legendary turf. It lived a long life of 13 years with many wins and memories; however, it will now be replaced…yes, replaced. The athletic department is ecstatic as the replacement will be a significant upgrade and will serve many more benefits to AHS athletics.
The turf was torn apart on May 22nd, and the new one is being constructed throughout the summer. The hope is that it will be completed by mid-July; however, the due date is August 1st. Fall sports will have a brand new field ready for practice by the 2019/2020 school year.
Martha Richards, the athletic director at AHS, was in charge of researching the best quality turf for the school.
"Since this turf has run its viability for impact it doesn't help prevent injuries as well as it could," Richards said. "We are getting the highest quality turf called iron turf, and the fill is engineered by Brock. This is the top of the line turf right now," Richards said.
Brockturfs, the leading company in best turf quality,  is known for its products in many different environments, including school districts.
"We want children and young people to be as safe as possible on our playgrounds and turfs," Brockturf said.
Not only does this new turf have the best playing surface with safe and healthy additions, but it also long-lasting, sustainable, and environmentally friendly.
"The shook pad has a 25-year warranty so people who aren't even born yet will be able to go on it. Every kid in the elementary school will be able to play on it and that's what people have to understand is that it's not just for the high school, it's a district project," Richards said.
Amanda Trendell, the girl's lacrosse coach and assistant athletic director at AHS, played a major role in figuring out logistics of the turf, as she had a lot of exposure to this from her college coaching experience.
"It is way past due. I saw the same thing during college coaching. We had a 10-13-year-old turf and we were seeing a significant amount of injuries," Trendell said.
Trendell and the athletic team is extremely excited about the new technology that coincides with the project. An unlimited water source, as well as electricity, will be easily accessible from the turf.
"My high school was one of the first schools to get a turf, but they didn't do a good job at drainage, so when we would play soccer the ball would just stop from the puddles. A big thing is to have it concave and have drainage underneath and on the sides."
All AHS athletics, as well as the entire school district, will be facing a new dynamic with safer conditions, longer benefits, and of course, more fun!
"The Island field is new and kids love it so if we have that same esthetic it would be great for our community," Richards said.