Elizabeth Meador takes on leadership at AMS
Elizabeth Meador has recently taken on the role of the Interim Principal at the Aspen Middle School. She has been in the teaching field for over 30 years now and is excited to step into her new role at AMS.
Meador began her career as an educator at Aspen Community School around 30 years ago. From there, she went into an in-depth study of education and earned a doctorate in multicultural education from the University of Colorado in 2000.
"Multicultural education has been at the forefront of addressing equity issues in schools, a topic that I am passionate about," said Meador.
Meador starts very early in the morning. She does lots of emailing and checking with what meetings she has that day before she leaves her house.
When she gets to school, the first thing she does is greet the students and tour around the school to make sure everything is going smoothly.
She spends the majority of the day balancing meetings and student concerns. She gets lots of drop-ins and some scheduled meetings.
Sometimes, she goes outside for recess or lunch and deals with various crises, whether it's family issues or some illness or injury.
"So it's pretty much you're on your toes all day," Meador says to sum it up.
Mark Munger, a teacher at AMS, is looking forward to this coming year and working with Meador. Munger feels that this is a positive change, as he has worked with six different principals in his 25 years of teaching.
"I want her to be a good listener, and I think that is the best skill a principal can have," Munger says.
Munger explained that a principal has a staff of 30 to 50 people, and there are a lot of diverse opinions. He wants everyone to have a seat at the table, and to be able to express their views.
Tom Heald, the Interim Superintendent of the Aspen School District, was formerly in the AMS Principal position.
When asked for advice, or words of wisdom for Meador, Heald says that it's all about building a culture in the school and noticing what the school wants, while also listening to the different opinions wanting to be shared.
"Liz is really thoughtful\; she's a great listener. She also has a lens for looking at problems through what I would call an equity-based lens," said Heald.
Meador would like to set goals for the next year based on what is in place already at AMS and to see how she can improve from those.
"I think all schools around the country are constantly trying to figure out how we can get better, so even if it's a great school, you always want to try to get better to make the learning experience better for kids so that kids are really achieving at the level that they want to achieve," says Meador.
Meador thinks her biggest challenge will be to be able to create a place that will feel stable and solid for students and staff.
"I think that the challenge is just really communicating and helping people feel safe and secure even though we're in a bit of a transition," Meador said.
Heald, on the other hand, finds her biggest challenge will be adapting to a different style of school.
"There's a lot of moving pieces with a bigger system," Heald adds.
Munger, as a teacher, believes the most significant challenge will be the time it takes to build a good trust foundation with the staff.
"It just takes a little bit of time to find out how they operate," Munger says.
About the Contributor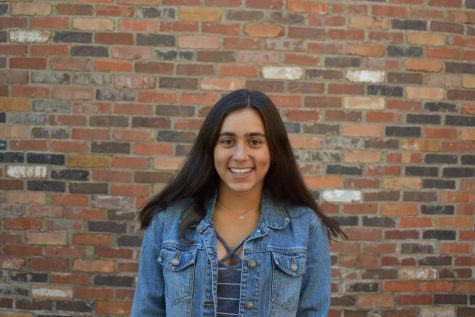 Kayla Tehrani, Editor-In-Chief
Kayla Tehrani is a junior at Aspen High School. This is her second year as a writer for The Skier Scribbler, and her first year working with business....