AHS transitioning to Laude system

Say goodbye to valedictorian and salutatorian and say hello to the Latin Laude System. AHS is changing the way students are selected for having the highest academic achievements in their class. Any students who fit the requirements of the three categories: Summa Cum Laude, Magna Cum Laude, and Cum Laude will be recognized.
Harvard College was the first school to use Latin Honors in 1869, and AHS's class of 2024 will get the chance to follow in their footsteps. The top students from their class will be put into one of the three categories based on their GPA, ACT/SAT scores, amount of extracurricular school activities, and the number of IB/AP classes.
Karen Zohar, a teacher at AHS, explained that the problem with basing valedictorian and salutatorian primarily off of GPA is not a holistic representation of the students.
"[The] Latin Laude system keeps students enrolled in a course that they are passionate about without worrying about their GPA\; it recognizes more students than just the top two and reduces stress levels for the top tier students because it's not like everybody is gunning for those top two positions," Zohar said.
Some students would cheat their way to the top by choosing IB classes that would raise their GPA since they are on a weighted 5.0 scale and not take courses they are passionate about that are on a 4.0 scale.
"We had a student that was so worried about becoming valedictorian, and they wanted to be the editor of The Skier Scribbler, but because that elective course didn't have the IB weight they decided not to be the editor of The Skier Scribbler and that was something that they wanted to do and should have done," Zohar said.
The board advocating for the Latin Laude system created the category requirements to fit the students at Aspen High School. They had to confirm the demands for Summa Cum Laude, Magna Cum Laude, and Cum Laude would be attainable.
"We played around with these numbers, and then we applied it to the most recently graduated class and said if we made it these numbers how many kids would be Summa Cum Laude how many would be Magna Cum Laude and how many would be Cum Laude," Zohar said.
Traditionally valedictorian and salutatorians give speeches at graduation, even though some faculty members at AHS didn't necessarily believe they were the best representatives of the school. With the Latin Laude system, the selection for graduation speakers will be more personalized since the teachers and students will have a say in the process.
"For valedictorian, the teachers are gonna pick from this group who it's going to be, and for salutatorian, the students will pick," Zohar said. "That's our thought, but every year, we are going to decide if we want to do it that way you are getting a student's voice."
Andy Bass, a freshman at AHS, craves a more competitive environment where only the top students in his class will be rewarded.
"I'm not a huge fan of it-I think it's kind of like handing out participation medals to make everybody feel included," Bass said.
Andie Sherman, another freshman at AHS, believes the Latin Laude system can have a positive impact by incorporating more students. However, she also thinks the top two students in the class should receive more recognition.
"In a way, it's good because it's more inclusive so you don't have to be the top two people in your grade to feel honored," Sherman said. "I also feel like those people who are the top two worked really hard throughout high school and deserve a little more appreciation."
About the Contributors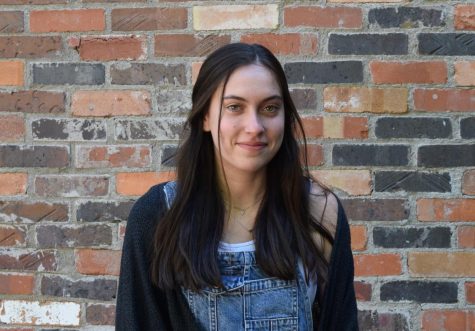 Taylor Gurtman, Staff Writer
Taylor Gurtman is a senior at Aspen High School. This is her first year as a staff writer at the Skier Scribbler. In Taylor's free time, she enjoys skiing,...