A guide to the costs of senior year
As fall slowly creeps through the valley, and the Aspen leaves are changing to their famous color, many AHS seniors are scrambling to complete their college applications with deadlines approaching quickly. Although this can be a great time of excitement as AHS seniors prepare for their future, there are many costs associated with this transition, many of which can catch families by surprise.
Throughout the long process of getting into college, there are expenses dotting the path, some more hidden than others. The obvious costs take the form of tuition and room and board, however, the year leading up to that final move in can prove to be surprisingly expensive. To avoid possible surprises, here is the guide to college expenses, beginning in junior year.
The first expense comes in the form of the dreaded standardized testing. Nearly every school requires a standardized test score in the form of either the ACT or the SAT. These tests each cost around 50 dollars, and for many students, this price is often doubled or tripled, as many students may choose to take the test multiple times in order to get the score they are hoping for. In addition to the price of the tests, many students elect to meet with a tutor to help get their scores up. Although there are several tutors throughout the valley, many charge between 100 and 200 dollars per hour.
After the student has emerged from the world of standardized testing, they are then prompted to create their college list. Although schools try their best to provide as much information as they can online, often students feel that they must visit the school to decide whether or not it is a good fit for them. Depending on the location of the school and the time of year, the travel expenses to multiple universities can be a burden.
Once the student has established their college list, the time comes to apply to schools. Following many stressful hours of introspective writing and revision comes the anticipated moment of clicking submit and ringing the application bell in the college mezzanine. Only just before the application can be submitted, two more expenses arise unexpectedly: application fees and more testing fees. Often these charges range from between 50 to 90 dollars, and each school carries a separate fee. Then, standardized testing scores come back to take more money. For the ACT, it costs 13 dollars to send one score to one school, and 12 dollars for sending the SAT scores to each school. However, the fee is applied to each school that the score is being sent to. For example, if a student was applying to 10 schools, the price would be roughly 130 dollars to send the test score. With both application fees and test sending fees, the charges add up quickly.
In addition to the price of submitting applications and sending their test scores, many students again choose to meet with a tutor to go over their applications, adding an additional 100-200 dollars per hour. After these applications have been submitted, the preliminary college expenses are relatively non-existent until May, when IB tests roll around. Each exam costs around 120 dollars, so for students taking the IB diploma or several IB classes, the price is often 500 dollars or more. Luckily this is the last major expense of senior year, followed shortly after by graduation fees, such as purchasing the cap and gown.
Although there is a wide range of costs associated with the college entrance process, the expenses can be managed with proper planning and awareness. During this stressful time, college counselors Charlie Laube and Karen Hawkes are available for guidance, as well as Danielle Pratt, the head secretary/administrative assistant located in the front office of AHS.
Senior Costs:
Standardized tests ($60)
Tutoring ($800)
College Visits ($3000)
Application Fees (300)
Sending Apps. ($400)
Tutoring ($200)
Sending scores ($100)
IB Tests ($1000)
Graduation Fees ($100)
Caps and Gowns
Miscellaneous Costs:
Senior photos (300)
Grad Party
Senior Trip
New stuff for college
About the Writer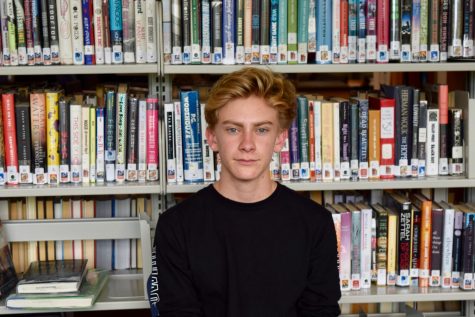 Tatum Diemer, Editor-in-Chief
Tatum is a senior at AHS and this is his third year with the Skier Scribbler, now an Editor-in-Chief. In his free time, he enjoys skiing, skateboarding,...