Checking in with recent grads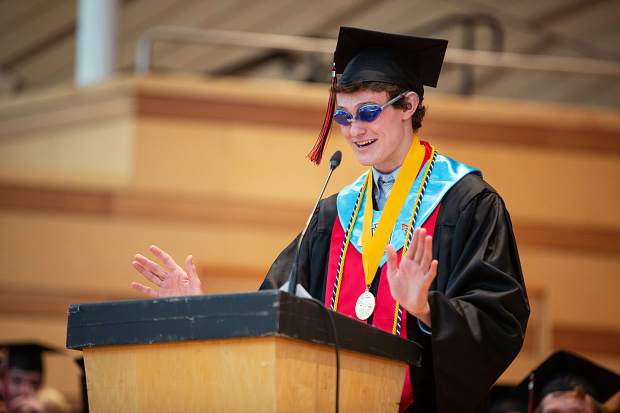 As the Class of 2019 settles into college, students begin their journey in the "real world". Responsibilities and the heavy workload flood in on new college students across the country.
These real-world responsibilities are especially prevalent in the lives of the top three students from the class of 2019, Cole Petersen, Joshua Ulfelder, and Sophia Springfield. From the east coast to four hours away, each of these students has begun their education at the highest levels. Cole Petersen, Class of 2019 Valedictorian, is pre-med at Harvard University in Cambridge, Massachusetts. Sophia Springfield, Class of 2019 Co-Salutatorian is attending Colorado University in Boulder, Colorado, and is pre-med as well. Joshua Ulfelder, Class of 2019 Co-Salutatorian is attending Columbia University in New York City, New York. Josuha is planning on going into politics and possibly majoring in sustainable development to help fight the pressing issue of climate change.
High school is very different from college. Most classes at AHS require you to come in at the start of class with little to no knowledge on the topic, and each day you learn more about the subject. Of course, there is some occasional homework to lock in your understanding of the class topic. According to Cole Petersen, college for him has a more independent learning structure.
"Most of the learning takes place outside of the classroom," Petersen said."The lecture and section (small group meeting) seem more like a discussion and review of that material than actually learning much new material."
College has many differing class structures, whereas high school classes are very structured. College courses have a significantly higher amount of information being taught. There is a lot going on for new college students, especially because college courses are so fast. One key skill for all students is time management; balancing a social and academic life can be pretty difficult, especially in a new environment. Programs like the IB Diploma at AHS can help introduce the skills needed when participating in high-level courses.
"The workloads can get pretty big, and [IB] Diploma definitely helped with that," says Springfield.
Stepping into a new environment can be very stressful, especially if you lack experience in stepping out of your comfort zone. Growing up in a small community, like Aspen, has its disadvantages because you spend your educational years with the same kids. However, opportunities like ex ed have helped students feel more comfortable in new environments.
"It's good to make friends. Ex Ed gives students the experience of reaching out to new people and finding common interests, and this is an essential skill for the college environment," said Uhlfelder.
Many high school students may think some of the programs at the high school have little outcome or meaning. Things like Ex Ed might seem like just activities but the experiences from the trips are much greater and can last a lifetime.
"Ex Ed definitely helped me to get out of my comfort zone, and taught me that it's okay to be uncomfortable. These lessons that I learned carried over into my life at AHS and into college, as I again entered an unfamiliar environment," Springfield said.
About the Writer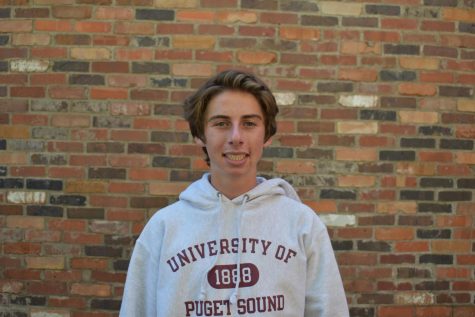 Brenon Reed, Staff Writer
Brenon Reed is a sophomore at Aspen High School, this is his first year as a staff writer for the Skier Scribbler. In his free time, Brenon enjoys to...