Comfy culture
Sweatpants are the go-to comfortable option as more people prioritize comfort yet look still want to look fashionable. Young entrepreneur Quinn Ramberg, a senior at Aspen High School, has done just that by creating a pair of sweatpants that are cute and comfortable. Many AHS students adore them and are lining up to get their hands on a pair.
"Within a week, at least ten of my classmates asked if I could make one for them," Ramberg said.
Ramberg started with a few simple colors and selling only to community members. Now, Ramberg has been able to expand her consumer base to customers from all over the country.
The name 'Comfy Culture' started as any other brand name would… on the chairlift. Quinn's brother, Owen Ramberg came up with the name when just wanting to be comfy and warm when on the chairlift. When Quinn first started, she would make all the sweatpants by hand, cutting and sewing fabric. With her growing market, she couldn't keep up. Being a varsity athlete and doing IB classes, there was a lot on her plate. She now has a website (shopcomfyculture.com) which has changed her production process.
"I began the process of outsourcing overseas to make the pants. Then when I get them I add designs such as triangles," Ramberg said.
The brand's name runs down the leg with an optional triangle patch/stitching placed on the hip. Customers can choose from colors gray and white. This simple yet fashionable design has drawn attention to her brand. Ramberg is not planning to stop anytime soon.
"I definitely plan on continuing it into college, and hopefully expanding more," Ramberg said.
One can buy their own today for $70 for a base pair, and $75 for the sweatpants with patches. A portion of the profits goes towards a scholarship that gives money to women studying STEM in college.
"The world deserves to be more comfy with a pair of Comfy Culture sweatpants," Ramberg said.
About the Contributor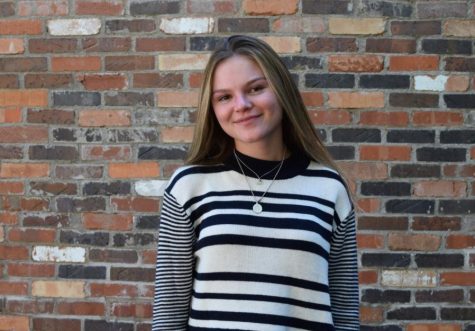 Ava Thornely, Social Media Editor
Ava Thornely is a Senior at Aspen High School. This is her third year as a writer and second as a social media manager. In her free time she enjoys skiing,...