Downvalleys are going the distance
Attending high school comes with its familiar obstacles and hurdles that are widely known, such as waking up early and staying up later to finish that essay assignment. To some extent, sacrifices are made by all, but the extent of those sacrifices stretches farther for those living downvalley than it does to those living up-valley at AHS.
Jennifer Morandi-Benson is a US History teacher, the social studies department chair, head of alpine ski team, and an instructional coach at AHS.  While some at AHS wake up around 7, Morandi-Benson wakes up at 5:15 and leaves her house in Glenwood Springs at 6:15. She then commutes an hour from her residence to the high school every day, which adds up to two whole hours in the car or bu, daily. That equates to 10 hours a week and 40 hours a month spent traveling to and from work. This commute and the routine that comes along with it can be challenging for Morandi-Benson and others who reside downvalley, but there is a reason behind facing these daily struggles.
"Commuting continues to be worth it, and doesn't wear on me enough for me to consider employment elsewhere because I love the students and the student body. I am continually being offered professional development opportunities, [and] I have been able to be an instructional coach, [which is] new to me this year. I've been able to coach skiing, [and] I've been able to become an IB instructor, [which are] all opportunities that I wasn't able to have access to [before working in Aspen]," Morandi-Benson said.
 Teachers living downvalley are not the only ones at AHS who feel the school offers beneficial and unique opportunities. Tullis Burrows is a senior at AHS and a staff writer for The Skier Scribbler, as well as an Executive Producer for the school televised broadcast. Burrows lives downvalley in the Willits-Basalt area. He believes bringing in perspectives from those who live both upvalley and downvalley can benefit the school as a whole.
"I think it's good [for downvalley students to attend AHS]. I think the vast majority of students here kind of have an isolated perspective, and I think it's good to mix kids as a means to kind of broaden your worldview," Burrows commented.
The housing prices for residents in Aspen can be high, affecting students and teachers. A big factor in allowing students and teachers at AHS  to live where they do is due to affordable housing opportunities. The lottery system for Aspen housing, APCHA, is a difficult route to secure housing; however, it may be one of the only options for some. 
According to The Aspen Times, "Housing is the number one reason that young adults say they cannot live in Aspen long term."
APCHA estimates that most people may be able to secure housing within five years of applying.  However, applying is restricted to those who have lived in the valley for at least three years, and there are very limited options for families. As shown by a study done by The Aspen Times, this lottery is also tough as it is hard to be picked for housing. The lottery has many requirements. One can only enter the lottery if they work full-time, and they must use APCHA as their primary residence.
"Glenwood [has more affordable housing]. That is really why I live in Glenwood- because I can't afford to live anywhere else upvalley, " Morandi-Benson said.
The commute from downvalley to upvalley can wear and tear on people and their vehicles. Nonetheless, the Aspen school district is aware of the challenges and has had a teacher transportation option available.
"Financially speaking, although we save in rent, the trade-off [for those savings] would be in wear and tear on your car and sometimes wear and tear on you physically; it does take some mental stamina. But when I'm taking the bus, it's awesome because I can work on the bus, and I can zone out. If I had to drive every single day, I think we would be talking about a different situation; the teacher bus makes it a realistic option," Morandi-Benson said.
Residing downvalley comes with many hardships. But, the opportunities such as experiential education or the IB program, make it worth the tough commute and earlier hours.
"I do feel like I'm living the dream for a teacher. Some places I've been at I felt like I had gone as far as I could. That's a tough feeling when you are still in the middle of your career, and you want to grow. I have the opportunity to grow here, and the administration here has enabled me to grow through various professional opportunities. I feel like I am growing as a professional, " Morandi-Benson said.
Leave a Comment
About the Contributors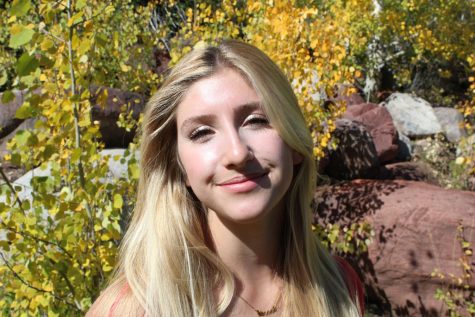 Hannah Smith, Editor-In-Chief
Hannah Smith is a senior at AHS and an Editor-In-Chief of the Skier Scribbler. This is her third year writing for the paper. In her free time, Hannah loves...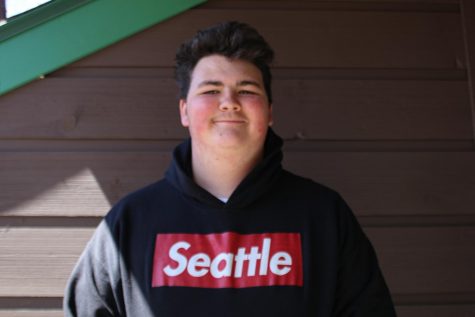 Oliver Semple, Staff Photographer
Oliver is a junior at AHS. Oliver is in journalism because he likes to take photographs. Outside of school, Oliver takes a lot of photos of nature. One...