AHS and BHS Battle for a Cause for Cayden Schaeffer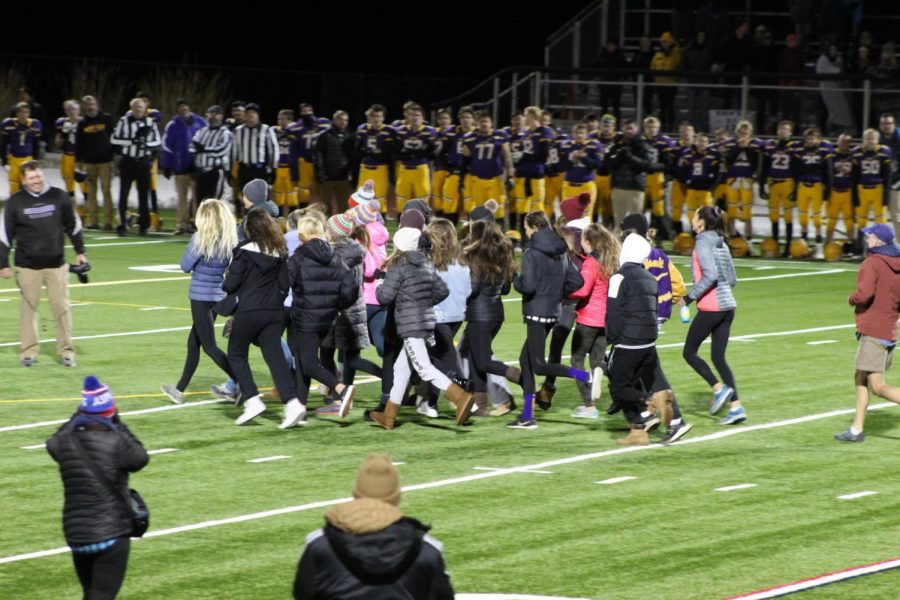 During Aspen High School's final football game, Aspen and Basalt competed in Battle for A Cause: a fundraiser to raise money for Grand Valley football player Cayden Schaeffer, who suffered a traumatic brain injury following a game against Meeker in early October.
Schaeffer has been battling for his life over the past few weeks in an Intensive Care Unit. Aspen and Basalt High School teamed up to raise funds for Schaeffer's recovery; they will be "Battling for a Cause" to see who will be the first to raise $5000 towards Schaeffer's medical treatments. In addition to each school raising money, AHS and BHS cross country teams worked together to run the game ball for last Friday night's game ball from Aspen to Basalt.
Greta Hansen, a senior member of the cross country team participated in the game ball run. She, along with other members of the AHS cross country team, ran with BHS cross country athletes to deliver the ball. She believed that they were running to show the Roaring Fork Valley's support for Schaeffer.
"I think it is important that the entire Western Slope League get involved in raising money for Cayden's recovery because we are all one state and all just highschoolers going through the same experiences," Hansen said.
In addition to raising money for a good cause, Greta thought that the fundraiser allowed members of Aspen's cross country team were able to meet and create connections with their fellow athletes.
"It was really fun because we got to meet new people that we are usually competing against. It was a great bonding experience between Basalt and Aspen because we would usually never get the chance to run and talk with them," Hansen said.
Kylie Kenny, a junior on Aspen's cross country team who recently received 8th place at states, ran in the Battle for A Cause event.
"It is important that we look outside of our town to help other athletes in Colorado, like Cayden, who are in need of our support," Kenny said.
Before the kickoff of the Aspen last football game of the season against Basalt, members of Aspen and Basalt's cross country teams stormed the field together to deliver the game ball, after having run a collective 18 miles.
"At the end of the day, although we compete against each other, we are all just high schoolers and should come together to support one another and Cayden," Hansen said.
About the Contributor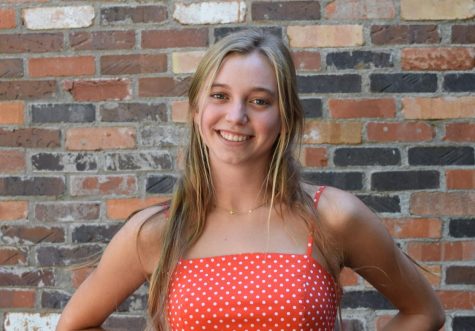 Lauren Fox, Staff Writer
Lauren is a senior at Aspen Highschool, and this is her first year writing for the Skier Scribbler. In her free time, she enjoys playing lacrosse, volleyball...