Changes within the AHS english department
According to Education Weekly, 44% of new teachers leave within five years of beginning their careers. This trend continues at Aspen High School, especially in the English Department.
The English department has had many changes in the past. Last year alone, changes included Adam O'Bryan moving, Maile LaPenna and Anna Beth Clark going on maternity leave, and the arrival of new teachers Alexis White, Cory Parker, and Timbah Bell. The changes continue with LaPenna and Clark returning and Diana Dame leaving AHS due to health issues.
Dame worked in the English department for three years, teaching 11th and 12th graders. Having to leave this year due to epilepsy.
"I left because I was experiencing seizure activity more than I had since 2010. It got to the point where my balance and memory were off, I was getting bad ringing in my ears, and doctors weren't sure what was going on. I had to leave to go live with my family in Georgia so I could get more testing done," Dame said.
Giddy Carricarte, a sophomore at AHS, had Dame as her freshman English teacher.
"Diana and I became very close over the years. She knew my brother and my family previously, so coming into high school, I knew her, which made me feel more comfortable. When I was going through a lot last year, she was someone I could talk to. She was very accommodating and understood my situation. I'm sad she has left, but we will have a forever bond. I wish her the best of luck," Carricarte said.
As the English Department navigates these most recent changes, LaPenna has returned to AHS after having her baby birl, Cleopatra and will be teaching non-IB juniors and seniors. Clark has returned after having her son, Max, and will be leading the 9th and 10th grade English team.
About the Writer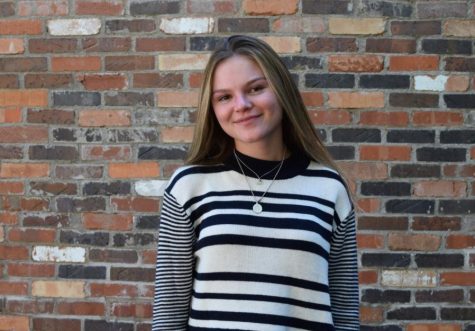 Ava Thornely, Social Media Editor
Ava Thornely is a Senior at Aspen High School. This is her third year as a writer and second as a social media manager. In her free time she enjoys skiing,...