AHS girls swimming team heads to Western Slope Championships
The AHS girls swim team is heading to the Western Slope Championships this week before competing the following week in the state championship.
The class 3A Western Slope Championships will take place on Friday in Grand Junction. The swimmers will compete against teams such as Gunnison and Moffat County from across Western Colorado. The AHS team is small, with only 6 swimmers competing at the meet, compared to other teams of around 26 swimmers. The few numbers of swimmers puts the team at a slight disadvantage going into the competition\; however, they are hopeful to have a chance of the state championship with the high individual skill level of the swimmers.
Katie Keel is the head coach of the swim team who replaced Kathleen Callahan last December. Although Keel came to the team as head coach just days before the winter season began, the team has worked hard and is united going into the competition.
"I think we've bonded as a team this year, which has been really nice because that was one of my worries as a new coach- that it would take a while to earn the girls' respect and to get them and I on the same page, but I feel really comfortable with where we are," Keel said.
Kayla Tehrani, a sophomore at AHS and one of the swimmers competing at Western Slopes, feels optimistic about the end of the season even though the team only has 6 people.
"I feel like our team as a whole has a positive mindset going into it, despite the challenges we've had this season," Tehrani said. "I think we're all getting to a point where we can bring up our game a little bit…because we know we can't win the meet with 6 people, but we're just gonna go out there and do the best that we can."
The AHS swimmers have put in many hours of training and have worked hard throughout the entire season and are well prepared for Western Slopes and states, despite having a small team, according to Keel.
"I wish we had a team that was 25 girls deep, but at the same time if we have 6 really high-quality athletes who are very versatile, which is what we have now, that kind of paves its way," Keel said. "I think we have a small but mighty team, and we're just getting really excited as a team to go in there again pretty strong. I still think that we have the chance to do some damage, if not put up some pretty impressive scores."
About the Contributor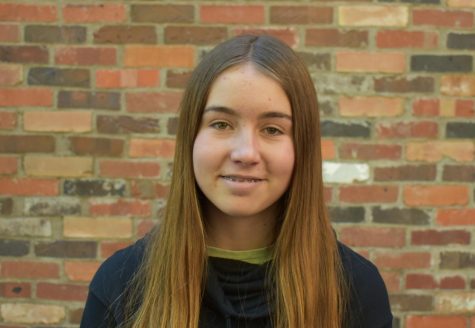 Harper Axelman, News Editor
Harper Axelman is a sophomore at AHS and this is her second year writing for the Skier Scribbler. She is a staff writer and she enjoys spending time outdoors,...