AHS Basketball Senior Night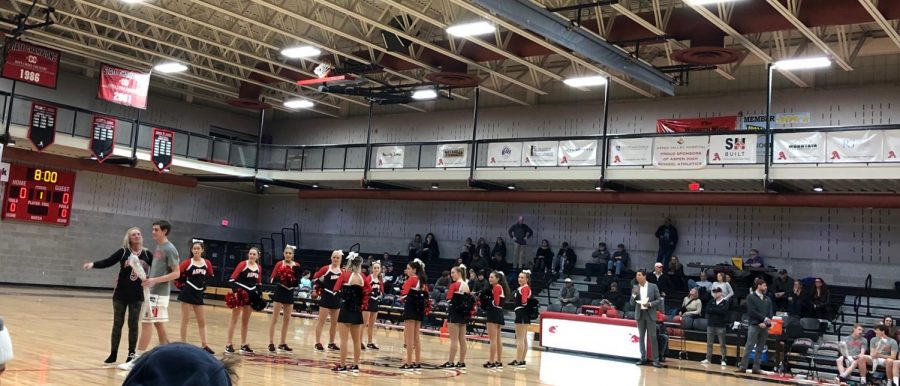 At the end of each sports season, the seniors are celebrated for their four-year commitment to their sport during Senior Night. As the winter sports season comes to an end, the seniors cherish their last weeks of games and practices. Basketball Senior Night, which took place on Thursday the 20th at the game against Basalt, functions a little differently from other sports in that the boys and girls teams celebrate together. This year, the basketball program had more seniors than they have had in a few years. While putting their best effort forward, Aspen girls lost 49-14 to the Longhorns on Senior Night. The boy's team, who beat Basalt that Thursday, are now the No. 7 team in the district.
AHS senior on the basketball team, Bella Williams, has played basketball since she was in second grade.
"It hasn't been amazing all the time, but there have been so many good aspects of it, such as the friendships I've created. Our record doesn't reflect how hard we've worked. The boys and girls teams have grown together over the years so it is fitting that we are celebrating our senior night together," Williams said.
Williams explained how her freshman and sophomore year, the girl's and boy's basketball teams traveled to each game together. The boy's and girl's programs have always been very integrated as they play many of the same teams together.
Lindsey Aldridge, the girl's basketball coach, has coached alongside her husband, James, for the past two years.
"It's been really great getting to know the [senior] girls and building relationships with them all individually. Most of our players on varsity are seniors, so they had a huge impact on leading our team. Them having played for us last year helped as well [because they] know the drills, plays, and techniques to guide younger players," Aldridge said.
Sloan Hamill, a senior on the boy's basketball team, has played every year of high school.
"Our senior class has been great\; we have all played for all four years. Senior night was really fun. It was probably the biggest student section we've ever had in the game, so there was a lot of energy in the room. It was really fun to play with the whole senior class," Hamill said.
About the Contributor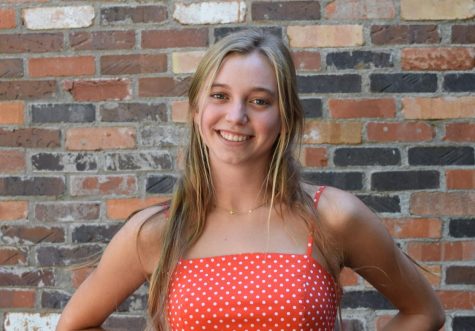 Lauren Fox, Staff Writer
Lauren is a senior at Aspen Highschool, and this is her first year writing for the Skier Scribbler. In her free time, she enjoys playing lacrosse, volleyball...