Coronavirus changes travel
The recent outbreak of COVID-19, a highly contagious virus that has affected approximately 109,967 people globally as of March 9th, 2020, has forced many community changes to be made and has caused many events and future trips to be canceled.
This new and fast-spreading sickness has made a lasting influence on people everywhere. Even towns and cities that have not yet been infected are taking several precautions against the virus, Aspen, Colorado being one of them. As COVID-19 is rapidly spreading through the US with a total of 538 cases as of March 8th, small counties are preparing for the worst.
The Aspen School District has already made decisions regarding the safety of its students and staff members as this pandemic hits the US. Partnered travel programs such as Sister Cities and Rotary have had to cancel multiple trips.
"The High School trip to Nante, France and the Aspen Sister Cities Middle School Chamonix, France trip were both canceled due to the French governments' decision to not allow any of their own French students to travel abroad. Also numerous American programs, both High School and University level in France were returning home early for safety and health reasons for all those involved," Sister Cities coordinator Betsy Ann said.
With the reports that 27 cases of COVID-19 have been confirmed in the state of Colorado, one in Eagle County, a mere 83 miles from Aspen, speculation as to what to do next is varied.
"Nursing/Health, Technology, Curriculum, and Student Services teams have been planning for a spectrum of possible contingencies up to and including the cancellation of schools if needed," Superintendent Tom Heald wrote in an email sent to all district staff members on Tuesday, March 3rd.
Not only has this affected trips planned for Aspen School District students, but it has also prompted many families to cancel their own vacations that require a commercial flight in fear of contracting the virus. Technology Integrator Kimberly Zimmer was recently informed of the cancellation of South to Southwest EDU Conference in Austin, Texas.
"Back in July, I applied to be a presenter, and I was going to be presenting on a project that I did at Vail Mountain School on student entrepreneurship. My project got accepted and it was definitely going to be the biggest conference I ever got to present at," Zimmer said. "I was super bummed when it was canceled because of coronavirus\; the amount of people this is impacting is in the tens of thousands."
As the virus has already reached multiple parts of Colorado, the likelihood that it will infect Aspen is very high, especially with the in-flow of tourists from all around the world. Additionally, an Australian woman who recently visited Aspen has tested positive for coronavirus after her visit and has infected 13 others, therefore the possibility that it will infect more is statistically certain.
"The state agency said it is working with Pitkin County Public Health to reach out to people who were known to have been in contact with the Australian patient during her Aspen visit," the Aspen Times stated in an article published on Sunday.
"We're all concerned about the health and safety of our students, staff, and communities, and we want to make sure that we have solid plans in place at the Aspen school district," Heald stated.
About the Writer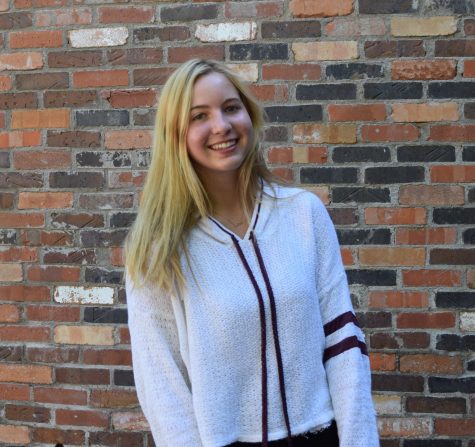 Kaelyn Kroeger, Staff Writer
Kaelyn Kroeger is a junior at AHS and a Staff Writer for the Skier Scribbler. This is her third year as a journalist and at AHS and recently moved to Aspen...