Seniors pleased with no school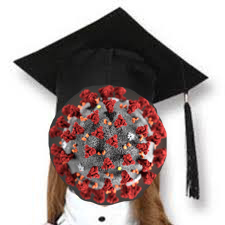 SATIRE- March – Aspen, Colorado: The weather finally starts to warm, the long-awaited Spring sports seasons begin, and the increasingly unmotivated seniors eagerly await graduation. Having already been accepted into colleges, completing all local scholarship applications, and beginning to review for IB exams, the inevitable pandemic (haha oops) of senioritis sweeps over the seniors. PowerSchool notifications buzz with absences, incompletes, and tardies. With one, long, dreadful week separating students from Spring Break, AHS – and the country – received some terrific news!
Luckily for the class of 2020, they will no longer have to sacrifice their schooling for a few extra hours of sleep, the Powerschool notifications have stalled, and the disappointed comments of motivation from concerned teachers have halted. Positioned directly in the center of the elusive "second-semester senior year," the COVID-19 outbreak transpired at the perfect time.
"Yeah, I'm stoked! Now we don't have to put up with all the fun traditions and celebrations I've been waiting 12 years for," AHS senior Sadboi Hrs said. "After all, senior ditch day, prom, grad. parties, senior night, project graduation, rent-a-senior day, and graduation are all a bit excessive and unnecessary. I dedicate my 12 years of academic slavery at ASD to the grind, I don't want any commemoration."
This news is especially exciting to those seniors who play a Spring sport. Before the incredible news of school cancellations was released, student-athletes were relieved to know that their Spring seasons were suspended until April 18th as of now (CHSSA loves to tease), leaving just short of three weeks left of the regular, 15-game season.
"The new updates from CHSAA have been very alleviating. In the weeks leading up to the season, I was having trouble sleeping because I was so excited to captain my best friends and the team I love in one last season of the sport I love. There was a lot of pressure to perform this season and finally clutch that State Championship we've come so close to for the past three years," AHS senior, Lax Bro said. "Now, I can finally sleep peacefully, knowing I may never take the field again."
However, nothing is finalized, and the senior class may be severely disappointed to soon learn that the school year and graduation are, in fact, not canceled, they can return to their Spring sports seasons and everything can go back to normal. But, for now, although the ski mountains may be closed, the senior class would like to let everyone know that 'we still skiin''™
"I always wished for school to be canceled and classes to be over," AHS senior, Itakeit Back said. "But I never thought my prayers would actually be answered!"
About the Writer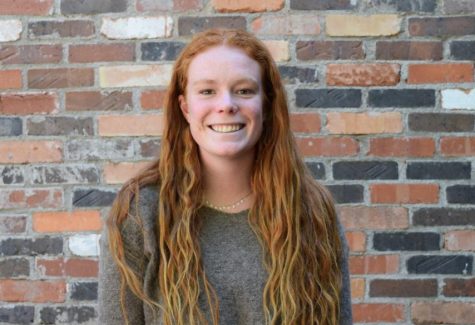 Maeve McGuire, Editor-in-Chief
Maeve is a senior at AHS. This is her third year writing for the Skier Scribbler, now working as Editor-in-Chief. In her free time, she enjoys playing...