Is Kidz Bop taking over the world?
SATIRE – Since the early 2000's the Kidz Bop Kidz have been slowly taking over the world with their covers of pop songs.
From K-Pop to Rap, Kidz Bop has been sweeping the nation with their soul full singing and dancing skills. On November 15, 2019, they released Kidz Bop 40 including songs like "Truth Hurts", "Senorita", and "7 R
Rings". Since their new album has come out, the Kidz Bop Kidz are debatably the best young group on the charts, according to Billboard.
Jewels Belt, one of the newest members of the Kidz Bop Kidz, spoke about Kidz Bop's future and what she wants to hopefully accomplish by the end of the year.
"We have been planning on covering the greatest pop, rock, and even K-pop songs of 2019\; our goal by the end of the year is to have more record sales than "Thriller"," Belt said.
Belt believes heavily in what the Kidz Bop Kidz are able to achieve through healing song and dance.
"I know what you might be saying, we're just a bunch of kids who don't know what they're doing and covering songs that aren't even ours. What I would say about that is, yes, we may be young and covering songs that aren't ours, but we have fans all over the world who love us, and in a few months we are going on a world tour, so it's possible." Belt said.
Kidz Bop covers have touched people in a mental, physical, and emotional way. Many fans say they like them because they help them through their good and bad times. They have many loyal and passionate fans all over the world who just want to protect them and keep them from all of the haters. 58-year-old
Tomass Gino, a massive fan of Kidz Bop, who quit his job and moved to LA to pursue his Kidz Bop career.
"When I heard their first album in 2001, I was going through a really hard time and their angelic voices really helped me get by and realize that I was in the wrong field- Law was not my true passion. It wasn't until March 4, 2003, that I decided to quit my job and move to LA and pursue my true calling," Gino stated.
On March 2, Kidz Bop visited The White House and met Trumf. They performed their greatest cover Boy with Luv, and Lucid dreams. Trump was seen being escorted out in tears during Lucid Dreams. He has still not released an official press statement, but the next day he tweeted saying "those vocals hit different doh."
Many people don't know how or why they have gained so much attention. It might be their voices, funny personalities, or their inherent appeal. We wish the very best for these kids and their future. Also, Tomass has not debuted with Kidz Bop just yet but we wish him the best of luck too.
"We are worried about our Tomass\; he is too obsessed with his fantasy and we need him to get professional help. We hope he can open his eyes and go back to being a lawyer," Tomass's parents said.
About the Contributor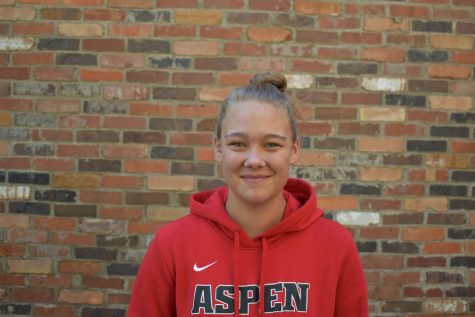 Emma Moore, Staff Writer
Emma is a sophomore and this is her first year writing for The Skier Scribbler. Emma aspires to become a literature teacher. Emma is an active writer and...