How the homeless population is being affected by the Coronavirus(in bigger cities)
In an attempt to slow and stop the spread of the Coronavirus, Stay At Home Orders have been put in place in many states. According to statista.com, there are still half a million homeless people who are living on the streets.
For many homeless people, shelters can be their only way of getting off the streets and somewhere safer. However, according to the New York publication Curbed, shelter residents have said that New York City shelters are not properly cleaned and are not practicing social distancing, with 20 or more residents being crammed into dining halls at one time.
Shelters can become extremely crowded, especially in bigger cities, as homeless people seek shelter during the day or at night. During the Coronavirus pandemic, the virus can spread quickly through populated shelters. According to an article written by ABC News, 70 people at a San Francisco homeless shelter, including staff and residents tested positive for the Coronavirus on April 10, 2020.
Because many homeless people are seen as a high risk of contracting the Coronavirus, especially in more populated areas, bigger cities and states have had to find and create shelters to keep the homeless population safe.
The Los Angeles Times reported, on April 3 an L.A. hotel opened its doors and rooms to the homeless population seeking shelter from COVID-19.
Doug Smith, a senior writer for the Los Angeles Times wrote about the room occupancy of this L.A. hotel.
"By midday Monday, its 130 rooms were more than half full, and the guests kept coming, sent — and sometimes delivered — by outreach workers who have been combing their caseloads to find those most vulnerable to COVID-19 and offer them lodging." Smith wrote.
In this same L.A. Times article, Sarah Dusseault, chairwoman of LAHSA's governing commission states that the commission hopes to guarantee 15,000 hotel rooms.
In New York City, the epicenter of the Coronavirus in the U.S. had about 58,000 children and adults in homeless shelters on April 9th.
According to the publication Market Watch, organizations such as the Bowery Mission have started to provide more services, such as showers, meals, and shelter, and have started to serve meals outdoors to encourage social distancing. Showers and other services have also turned mobile in order to bring them to other locations.
An open letter written by advocacy groups for the homeless population, including Picture the Homeless and Human.nyc, to Governor Cuomo and Mayor De Blasio, called for emergency action on the needs of the homeless population.
"Homeless people are human beings: they are our family, friends, neighbors, and co-workers. Their lives are not disposable and their needs must be addressed with the same urgency and compassion as those who have housing," the letter read.
Leave a Comment
About the Writer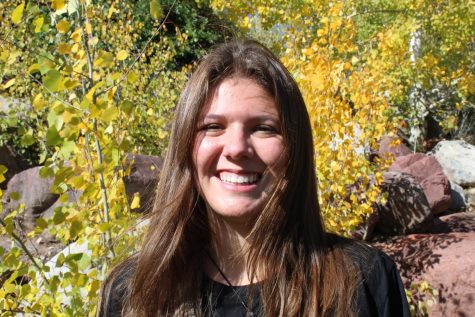 Sophia Greiper, News Editor







Sophia Greiper is a senior at AHS. This is her third year in Journalism and first year as a news editor. In her free time, she likes to play...