Hozier's "The Parting Glass" review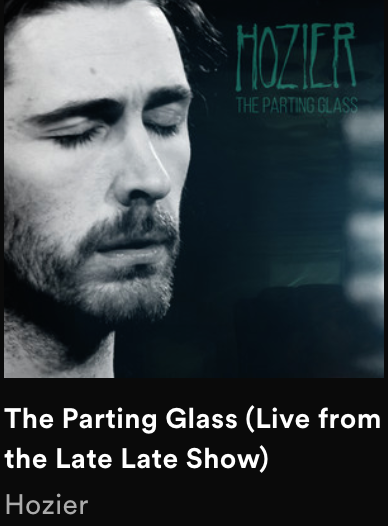 Andrew Hozier-Byrne, commonly known as Hozier, recently released a recording of himself singing a cover of "The Parting Glass" on The Late Late Show. 
"The Parting Glass" is a traditional Scottish folk song and is also heavily associated with Irish folk songs. Coming from an Irish background, Hozier let's his accent fall through the beautifully crafted cracks in the song.
Hozier has published a number of covers and singles, but "The Parting Glass" was released with the purpose to raise money as well as entertain. All proceeds from the release of the song will go to ISPCC Childline, an Irish charity that provides a range of services for the children of Ireland, specifically helping with domestic abuse. 
Due to the COVID-19 pandemic, Hozier, as well as many other artists, have been trying to raise money to help different charities around the world. 
Hozier delivers a crisp and clean sounding rendition of the song, while also maintaining his talent for singing somewhat mysterious songs. 
In his last album, Wasteland, Baby!, published in 2019, Hozier focused on a multitude of themes such as the Black Power movement, hedonism as a young person, and doing what makes you happy despite what others say. Along with that album, in 2014 he released his first album that had his hit song, "Take Me to  Church." The 2014 album is simply called Hozier, and leans heavily on romance and being buried in the Earth. 
Every song that Hozier covers comes with Hozier's twist on the song, which usually makes the song sound eerily different yet still the same. Almost like looking into a funhouse mirror. 
"The Parting Glass" shows the listener another side of Hozier that has been introduced in other songs but hasn't fully been delved into. Hozier and his Irish accent, as well as the soft inclinations in his voice, during "The Parting Glass," has helped raise money for the ISPCC, entertained the listener, and has shown the Irish side of Hozier. 
About the Writer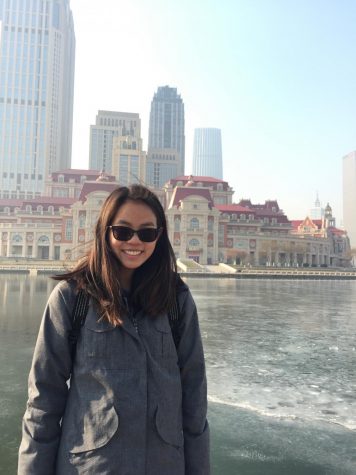 Aja Schiller, News Editor
Aja is currently a senior and has been writing with the Skier Scribbler since she was a freshman. She's spent her quarantine growing new plants, reading,...