Confirming your sl(hopes) this winter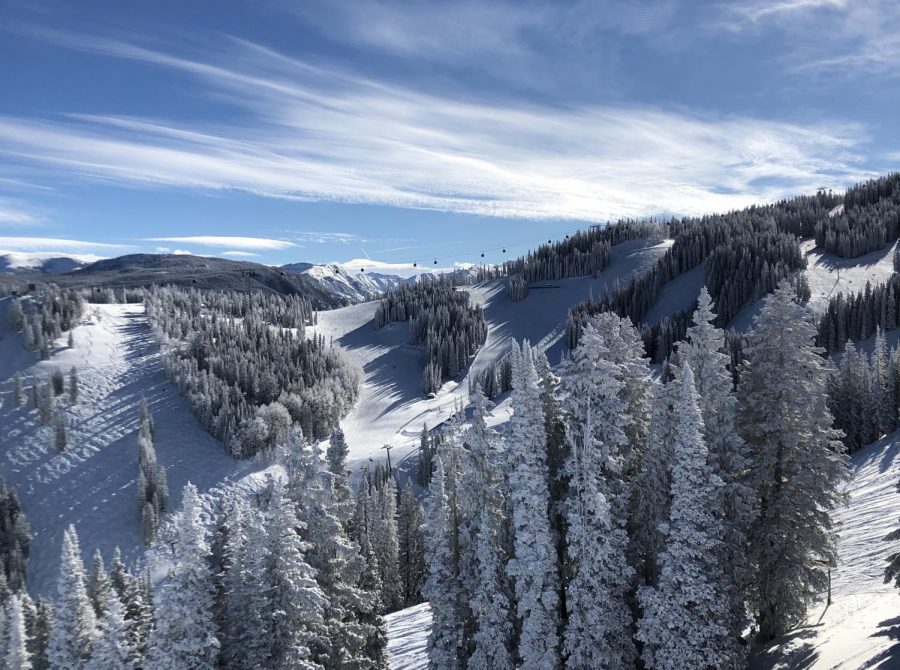 Aspen locals make it a point to spend as much time outside as possible. Despite the different things locals enjoy doing outdoors, most locals can agree skiing outweighs all. Last season, locals and passionate skiers were left heartbroken as Aspen/Snowmass closed down all ski areas in March, along with every other ski area in Colorado closing early spring due to COVID-19. With fall in full swing and winter just around the corner, the Aspen community now questions what this winter will look like as a result of COVID.
Ski Co's operations, like every other company during this time, have changed drastically as a result of COVID. Virtual meetings have become a common theme for both schools and businesses like Ski Co to operate and figure out their plan for this winter. Ski Co's current plan is very flexible right now. Senior communications manager for Aspen Skiing Company, Tucker Vest Burton comments on how Ski Co operations have been impacted.
"So, [COVID] has definitely impacted every role and aspect in Ski Co and I think it is also offering silver linings and opportunities to get creative and find new perspectives, and sort of see[ing] how we can still operate within these times," Vest Burton said.
Summer offered many opportunities for Ski Co to create new plans, which may be implemented during the ski season, through running the gondolas, camp Aspen/Snowmass, and the bike park this summer. Whether it's waiting in line to get on the chairlift or the changes in lift ticket prices, like the $320 increase on chamber-discount passes which goes up to a $449 increase after Nov. 13, to spread out crowds during peak periods, such as winter break and president's weekend, many changes have been made this winter to keep everyone healthy and the mountains open.
"I think that for the first time in a while we are all going to feel this sense of community through being able to enjoy something our community is passionate about once again," Vest Burton said.
Another aspect that will be different as a result of COVID is the on-mountain dining experience. Aspen/Snowmass has updated their app to make it so people can order food ahead of time, and they have also created new outdoor seating experiences. Matt Doyle, Executive Sous Chef at the Sundeck, speaks about how operations at the sundeck will look in contrast to previous years.
"Offering to-go food is going to be a difficult adjustment just because we have never done it before and our guests are not accustomed to it being offered at the Sundeck. This is one of those plans that until we see it in action we won't know how best it's going to work for us," Doyle said.
The main thing to keep in mind is that this whole winter will be fluctuating and changes still may occur as a result of the Health Department and new regulations which may arise. One can think of it as the whole community figuring it out together.
"We are coming into this winter season facing a whole new set of challenges, and we really won't know what is going to work or not until we see our plans in action. We are definitely going to have to make changes on the fly as we learn an entirely new routine," Doyle said.