Elite Performance Academy has students racing to start training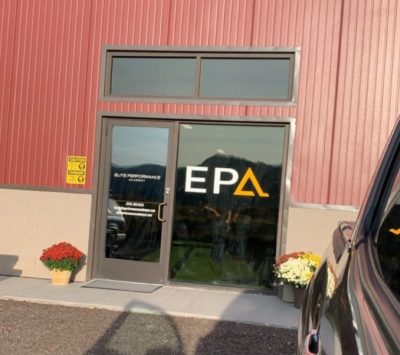 Dedicated athletes search for year-round opportunities like games, athletic training, or practices to improve their game. Living in the mountains can pose a challenge to athletes who need dry fields to practice.
In the past, gyms on the ASD campus have been available to provide athletes with a place to play during the winter months. However, wood or cement floors don't provide an adequate surface for athletes. A new sports facility was created in Glenwood by Amanda Trendell and Tommy Cox, both AHS lacrosse coaches. The facility, called Elite Performance Academy, houses an array of equipment and spaces for athletes of field sportsto train. From soccer to lacrosse all those who wish to step up their game are welcome.
Located just off of Highway 82, the newly converted warehouse contains an indoor turf field, weight lifting equipment, film room, and agility/skill tools. These resources make this spot the perfect sanctuary for any student athlete. For more information about renting out the space visit https://eliteperformanceacademyco.com/facility-rental.
Students and coaches are taking advantage of this new facility. Tigist Peshek, who plays varsity and JV for the AHS girls soccer team, often struggled with not having a suitable gym to practice in.
"I am definitely going to try and go there to play soccer. It seems fun, and the last time I can remember when we had access to an indoor facility was at the Aspen Club, so it is nice to have a place to train during the winter again," Peshek said.
Not only is there a lot of equipment to choose from, but some see it as a way to train with other athletes from their respective sports during off-season, whether from different levels or schools. Riley Rushing, who used to play volleyball with AHS and now plays for the CMA Academy in Florida plans to use the facility to reconnect with her teammates.
"Because I now live in Florida for half the year, I don't really have a chance to play with my old AHS teammates, but with this new place I could go run and do agility training during the winter with my old friends. I am very excited to check it out," Rushing said.
Leave a Comment
About the Contributor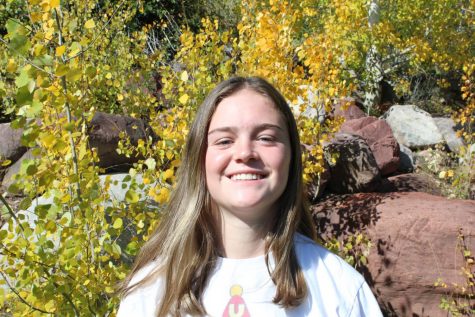 Jenny Ellis, Editor-In-Chief
Jenny Ellis is a Senior at AHS. She is in her third year as a writer for the Skier Scribbler and first year as an EIC. She likes to ski, play soccer, skateboard,...