Enola Holmes Movie Review
The 2020 Netflix movie "Enola Holmes" was released in September and quickly rose to number one on the streaming service's top 10 list. This film featured well-known actors Millie Bobby Brown, Henry Cavill, and Helena Bonham Carter, and also included lesser-known actors such as Louis Partridge and Susie Wokoma, an enticing combination for viewers.
The film is set in England in 1884 and focuses on a young girl named Enola (Millie Brown) who is the little sister of Sherlock Holmes (Henry Cavill). Enola must find her mother (Helena Carter) after she goes missing. With few clues left by her mom to follow, Enola desperately searches for answers before her brothers send her away to an all-girls school. During her search for her mother, Enola ends up running into new enemies and friends while also trying to find her own path.
The casting of this movie was excellent. The use of familiar actors known by the intended audience of this film (teens) such as Millie Bobby Brown (known for her role as Eleven in "Stranger Things") drew in many young viewers. This aspect of the casting most definitely persuaded many to give the movie a go. But in addition to this, the movie launched the career of Louis Partridge, 17, a new breakout star in the industry. This allowed for teen viewers to make connections with this new actor and engage, making the film even more interesting.
Along with this, the film focuses on female empowerment in the 1880s. This movie is a good watch for anyone looking for a female hero who is willing to fight for herself. Enola takes no BS from controlling male figures in her life. It is a refreshing take on a teenage female character because sometimes women in film are portrayed to be focused on chasing boys or shopping.
Overall this movie is definitely a flick to check out. The strategized casting and fresh storyline of the movie make this worth the watch. And although the two-hour runtime tends to scare people away, the movie doesn't move too slowly, and the runtime is needed, so when you find yourself with 2 hours of free time, give this film a look.
Leave a Comment
About the Contributor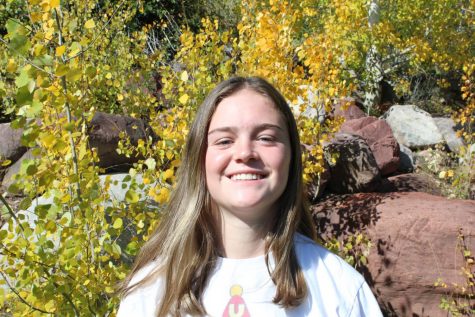 Jenny Ellis, Editor-In-Chief
Jenny Ellis is a Senior at AHS. She is in her third year as a writer for the Skier Scribbler and first year as an EIC. She likes to ski, play soccer, skateboard,...