Donald Trump is a sore loser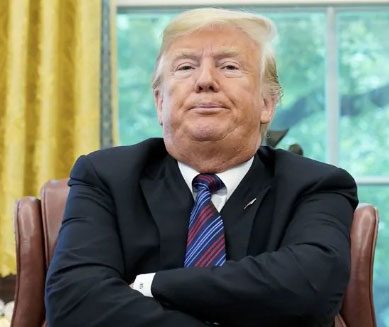 On November 7th, Joe Biden was declared the next president-elect of the United States. Trump's response to Biden's lead was, well, a bunch of false, misleading statements and tweets, followed up by a nice round of golf.
Days have passed since Biden won the election, and Donald Trump has yet to concede. According to National Geographic, "President Donald Trump has given every indication that he won't accept the result. Trump also has refused to commit to a peaceful transfer of power."
Although Trump has not officially accepted the election's outcome, he has provided plenty of unsupported claims of an illegitimate 2020 election. Trump has excessively claimed that this election was rigged, illegal, full of fraud, etc, without evidence. He is using this incessant talk to shield the reality that he has lost the 2020 presidential election.
Within the last few days on Twitter, Trump has posted countless tweets about the election such as:
"BALLOT COUNTING ABUSE", "WE ARE MAKING BIG PROGRESS. RESULTS START TO COME IN NEXT WEEK. MAKE AMERICA GREAT AGAIN!", and "WATCH FOR MASSIVE BALLOT COUNTING ABUSE AND, JUST LIKE THE EARLY VACCINE, REMEMBER I TOLD YOU SO!"
The excessive use of caps lock and less than hourly posting comes off as desperate. It should be noted that two of the three tweets have been labeled by Twitter with "This claim about the election fraud has been disputed", meaning that Twitter has acknowledged the falsehood behind these claims. Not only did Twitter dispute the tweets, but they also linked evidential articles as to why these claims have been disputed. One link leads to an article headlined, "Voter fraud of any kind is exceedingly rare in the US, election experts confirm"
The false claims don't stop with Twitter. At a press conference on November 5th, Trump makes multiple claims that he is winning, and that many legal votes were actually illegal.
"If you count the legal votes I easily win. If you count the illegal votes, they can try to steal the election from us," Trump stated at the conference.
Not only has Trump provided no evidence that this election was illegitimate, but there is not evidence elsewhere of an illegitimate election. He claims that late ballots counted after election day are illegal, however, Ballots counted after Election Day are legitimate as long as they were cast on or before November 3, as per state-by-state rules.
Anyone spending this much time yammering on would need a breather, and Trump did just that. Shortly before the election outcome was released, Trump traveled to the Trump National Golf Club to play a round of golf. The fate of his presidency was unannounced, so he decided to swing some clubs. Maybe his advisors wanted him away from Twitter, as his tweets most likely were causing him more harm than good with their falsehood.
It is clear that the former president has remained in denial over the election results, even avoiding the initial defeat by doing something he felt he could win at: golf. Trump deflected the truth with faulty claims, and justified his loss as not an actual loss, rather a miscalculation. This inability to accept the election outcome makes Trump a sore loser. Loss hurts, but showing respect and being humble towards the winner is what makes someone a good sport, and a good person.
View Comments (1)
About the Contributor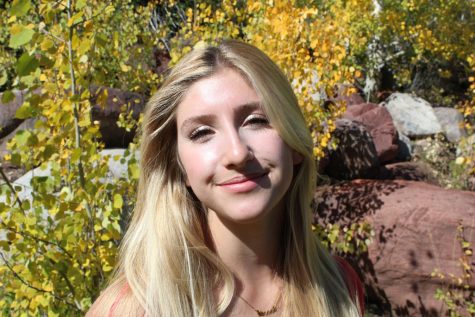 Hannah Smith, Editor-In-Chief
Hannah Smith is a senior at AHS and an Editor-In-Chief of the Skier Scribbler. This is her third year writing for the paper. In her free time, Hannah loves...