dodie "Cool Girl" debuts upcoming album
Known for her light melodies starkly contrasted with deep and powerful lyrics, dodie has amassed just under 2.5 million monthly listeners on Spotify alone and will be releasing her first full length album in March of 2021. dodie announced the album by releasing a series of videos on her YouTube channel, doddlevloggle, and knit the letters to the album title in a hangman-esque fashion. Build a Problem will feature twelve new songs, which is a shift from her previous EPs, composed mostly of songs that had already been on her YouTube channel. As a prequel to Build a Problem, dodie released the first single off the album entitled Cool Girl.
Cool Girl has a continuous melody that isn't musically complicated, which is a shift from her previous songs that incorporate more diverse background music. Strings and harmonies are added throughout the song and the intonation of her voice dynamically changes to fit the simple background music while coming to a crescendo towards the end of the song.
This song tells a story about a girl, assumedly dodie, changing herself in efforts to be with someone. The lyric, "cool girl / will be different / I'll be quiet / I'll be easy," is repeated throughout the song and illustrates a strange power dynamic in the relationship. The entire song is up for interpretation and will most likely fit into a larger narrative once the full album is released.
Perhaps this song is a social commentary on the expectations of women, or maybe it's just a song about unrequited emotions. Either way, dodie has brought another beautiful song into existence and will soon be releasing her first album. You can anticipate the March release of Build a Problem and it's currently available to preorder at https://www.dodie.co/.
About the Contributor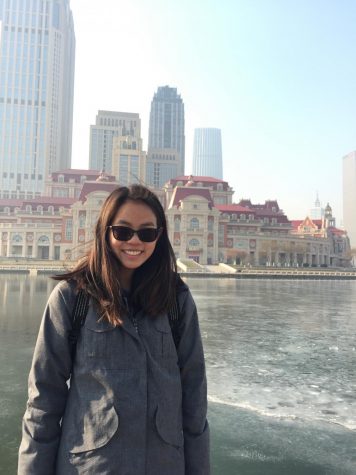 Aja Schiller, News Editor
Aja is currently a senior and has been writing with the Skier Scribbler since she was a freshman. She's spent her quarantine growing new plants, reading,...