TikTok's uncertain future and the effect on AHS students
*This article may not be relevant anymore as the ban in Pakistan has been lifted and the date for the ban to begin in the US has passed with no action.
On October 6, 2020, an executive order aiming to ban Tiktok was signed by President Donald Trump. Now, in November, Trump is still threatening the app in the US. If the pending ban goes through many students and kids nationally would be negatively affected. On Friday, October 9, 2020, the Pakistan Telecommunications Authority (PTA) announced a ban on Tiktok.
Tiktok, a popular content sharing app with over 175 million downloads in the US alone, has faced backlash due to concerns ranging from indecent content to user data being captured and sold. TikTok has been banned in Pakistan, India, Armenia, Indonesia, and Bangladesh over content concerns. 
According to The New York Times, 'The Pakistan Telecommunication Authority said in a statement on Friday that it was banning TikTok "in view of the number of complaints from different segments of the society against immoral/indecent content."' The regulator said it was open to talks with the company because they create a better mechanism to moderate unwanted content. The News stated, "According to a TikTok spokesperson, the video-sharing app kept engaging with the PTA to demonstrate its commitment to comply with local laws and further enhance its content moderation capacity." Tiktok was disappointed that users still couldn't access their platform even as they engaged in talks with the PTA. Tiktok has said that if their platform were unbanned, they would allocate funds to the Tiktok community better to suit the PTA and users' needs.
According to NPR, President Trump's August 6th executive order aimed at Tiktok has faced large setbacks with a Pennsylvania federal judge, Wendy Beetlestone, blocking an aspect that aimed to halt US transactions with Tiktok come November 12. In the same executive order, an element that sought to ban new downloads was stopped by a Washington, DC judge. Unfortunately, Tiktok is still not out of hot water with the government as a separate order is forcing Tiktok to part ways with its Beijing based parent company, ByteDance. Tik Tok and potential buyers, Walmart, Oracle, Microsoft, and other US-based companies are engaged in purchase discussions.
TikTok's future in media usage is still uncertain in the US.  Many students at AHS have the app. If it is banned, the platform would no longer be accessible, and students would lose the app that has become an outlet of fun and expression for many. Tiktok is different from most other social media platforms. It is much easier for your account to gain a following, and the algorithm they employ to match you to videos you may enjoy makes it simple to connect with people who have aligned interests and content bases. The ban would negatively affect the mental health of students nationally and shouldn't be banned so kids can continue expressing themselves through the platform.
About the Writer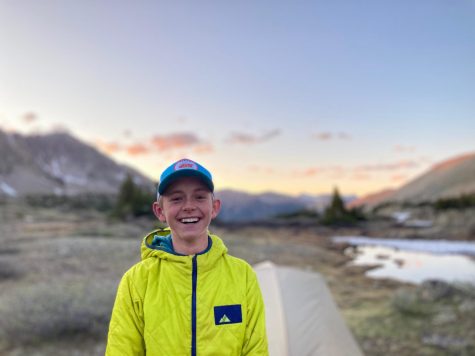 Edwin Ryerson,
Edwin is a freshman at AHS, and this is his first year writing for the Skier Scribbler. He enjoys exploring the mountains, running, climbing, skiing, mountain...