AHS senior Lupita Ortiz wins 'The Rising Star' service award
'The Rising Star' award is a prestigious honor bestowed upon and earned through one's unwavering commitment to serving his/her community each fall. Here in Aspen, this award was presented to Lupita Ortiz, an Aspen High School Senior, for her participation in many organizations around the Roaring Fork Valley. Such organizations include The Shining Stars Foundation, various food drives, the Buddy Program, and the Citizen Grant Review Committee, all of which rely on volunteers like Ortiz and take large time commitments. With this impressive list of accomplishments and the obvious dedication this type of volunteering takes, it is clear Ortiz is willing to do more than most to receive this accolade.
One of many reasons Ortiz has been recognized for this award is due to her above-and-beyond work with these groups. Not only does Ortiz participate in these various activities, in some, like The Shining Stars Foundation, but she has also taken on the leadership role and responsibility of club president.
"I've had a couple of people in my life pass away from cancer, and these kids just have the most amazing stories of anyone I've ever met. All the kids shine such a bright light, and I want to build those relationships. That's why I really want to serve in this foundation rather than just join the club," explained Ortiz.
Ortiz wants to represent minorities and young women in leadership positions and prove the multitude of accomplishments that are achievable for everyone with the right mindset.
"When I served on the board of County Commissioners this year, one of the first things that I noticed with my fellow members was that they were all caucasian men and women in their mid-50s, 60s, and 70s, that have all lived in Aspen most of their lives. So I always wondered, 'How can I bring a new perspective or outlook to these various boards and clubs when participating?' I am an educated young woman who has been blessed to grow up in Aspen, so I know it's my job to take on these types of leadership roles and to share my viewpoints and to be that voice for the community, especially the minorities," Ortiz said.
Although Ortiz's work is far from done, and her commitment to serving Aspen and the valley as a whole is permeant, gaining recognition for her time and efforts is important. It is not the primary purpose of her voluntary work, but it does allow for more opportunities in the future.
"It feels really cool to be recognized for my work. I never really thought I would be receiving an award for this. I didn't find out that I was nominated until I won a couple of days later. It's so cool that everyone notices what each individual in this community does," Ortiz stated.
"I'm very thankful. I think the more I'm involved and the more people I meet, the more connections I make, and it's always better to know more people and gain new experiences and to have new conversations. It just grows my abilities and helps me flourish into a better leader," Ortiz said.
Leave a Comment
About the Contributor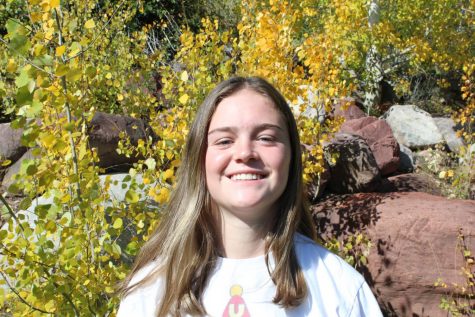 Jenny Ellis, Editor-In-Chief
Jenny Ellis is a Senior at AHS. She is in her third year as a writer for the Skier Scribbler and first year as an EIC. She likes to ski, play soccer, skateboard,...