Finals after winter break: the optimal option
From the start of the semester in August to the end in January, new lessons are taught, experiences are gained, and friendships are cultivated. Like most schools around the US, at the end of the fall semester, the AHS student body takes in all these new aspects of the first half of the year and utilizes them in a final exam. Although this can sound daunting, the AHS administration has taken helpful measures for students when scheduling these exams.
AHS schedules finals three weeks after winter break to assist students in preparing for this large final task. This format allows students and staff to have a smooth transition from Thanksgiving break to Christmas break and helps avoid the stress of studying during the holidays when one's top priority should be being with family and friends. Although this approach is different than most schools, which take finals before winter break, it is the better option for teens.
Undoubtedly, there are both equal amounts supporters and opposers to this format, with some against it saying that it can put anticipation stress on students over break or that the fall semester learning materials become too much to study. But these arguments most definitely do not outweigh the pros of having finals after winter break.
According to a study by 'The Matador Newspaper,' giving students stress-free time off is beneficial to their mental health and wellbeing. This shows time without stress over assignments is incredibly valuable. Students also tend to be more productive after given time off, as their restful breaks can reenergize them.
The high school's current format allows students to focus on what's important during the holidays, such as providing time off for students to start studying or just organizing themselves in preparation for the exams, spending time with family, and allowing students to purely relax during break. Taking finals after winter break is the right option for students and their mental health.
Leave a Comment
About the Contributor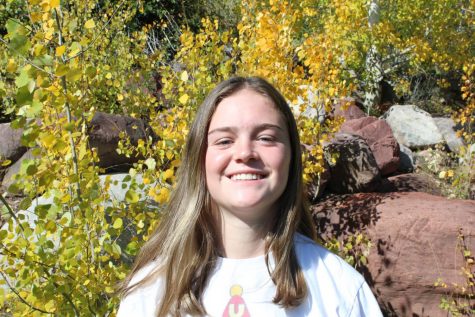 Jenny Ellis, Editor-In-Chief
Jenny Ellis is a Senior at AHS. She is in her third year as a writer for the Skier Scribbler and first year as an EIC. She likes to ski, play soccer, skateboard,...