TikTok songs, the Billboard Charts, and the albums they stem from
TikTok is everywhere; it is in the news, in discussions of national security, and on the phones of more than 800 million users as of the end of 2020. The video production app's influence doesn't stop there, however. Top songs, or "sounds," on TikTok have been finding their way onto the Billboard Top 100 Chart, oftentimes climbing to the top of said chart and remaining there for weeks. This phenomenon has been occurring since the app came out in the US in 2018, with notable singles like "Old Town Road" by Little Nas X, "The Box" by Roddy Rich, and "Say So" by Doja Cat.
This year has been no different. Hits on TikTok such as "Stunnin'" by Curtis Waters, "What's Poppin'" by Jack Harlow, and "Funny Thing" by Thundercat all had success on TikTok that translated into success on the charts. While specific singles become popular on TikTok, they typically come from a larger body of work, such as an album, that does not fare as well in Billboard rankings. Here are the albums that some of your favorite TikTok songs from 2020 appeared on and the artists that created them:
It Is What It Is by Thundercat: Popular TikTok song – "Funny Thing"
Thundercat, born Stephen Lee Bruner, is no stranger to working on and producing successful albums. Bruner's work on Kendrick Lamar's album, To Pimp a Butterfly in 2015 landed him a Grammy for Best Rap/Sung Performance, and his following album, Drunk was critically acclaimed. It Is What It Is is nominated for Best Progressive R&B Album for the 2021 Grammys and acts as a tribute to Bruner's late friend and collaborator, rapper Mac Miller. For those looking to find a blend of synthesizers, funky beats, and always impressive bass playing, this is the album for you. While the seemingly unfinished nature of the album might be a bit jarring, there is no denying Thundercat's ability to sample classic tracks to set the mood is astounding, and his unique style of crooning does wonders in providing cohesion to the album.
If you're looking for the same upbeat, eccentric energy found in "Funny Thing," look no further than tracks "Miguel's Happy Dance" and of course, "Dragonball Durag."
Pity Party by Curtis Waters: Popular TikTok song – "Stunnin'" (featuring Harm Franklin)
Curtis Waters truly gets after the good, the bad, and the ugly on his debut album, Pity Party. Waters, whose real name is Abhinav Bastakoti, relies heavily on bedroom pop techniques to tell his coming-of-age story in this 12 song album. However, Bastakoti impressively blends other styles of music on tracks like "6pills," where he takes an almost pop-y approach to discuss his use of medication to deal with his mental illness, and through the use of heavy bass in "Lobby Boy," Bastakoti adds a much more somber tone to the track. The vibe of the album changes drastically depending on what track you are listening to, so for those looking to grow up with Bastakoti and enjoy a heavy dose of bedroom pop, this album is for you.
If you're looking for a catchy backbeat, much like the one found in "Stunnin,'" tracks like "System" (careful, lots of teenage angst here) and "Better" (still a bit sad) should meet your needs.
That's What They All Say by Jack Harlow: Popular TikTok song – "What's Poppin'"
Jack Harlow starts this album off strong with "Rendezvous," reminding his listeners that his success in 2020 is something that he has worked on for many years. The upbeat tempo of "Rendezvous" continues throughout the rest of Harlow's album, as he raps about his hometown of Louisville, the women in his life (I love the cheesy lyric, "She ain't flyin' in Spirit/She's a Delta b**ch, not the kind with the pyramids," found in 21C/Delta) and features some huge names like Big Sean, Chris Brown, and Bryson Tiller. The whole album has a melodic and pop-y rap feel to it, but unlike other albums with a similar approach, it doesn't feel kitschy. This album is perfect for anyone looking for an introduction to the genre of rap, as there are both complicated lyrical schemes and songs based simply around a melody.
Love "What's Poppin'"? The heavy bass and reliance on the chorus in "Route 66" mimic the style of "What's Poppin,'" as does the later song in the album, "Love is Dro."
Leave a Comment
About the Contributor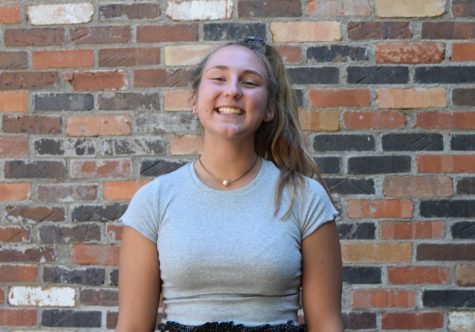 Emily Kinney, Editor-in-chief
Emily is in her senior year at Aspen High School and has spent three years writing for the Skier Scribbler. This year she is excited to be part of the...