Warren Miller ski film 2020 – Future Retro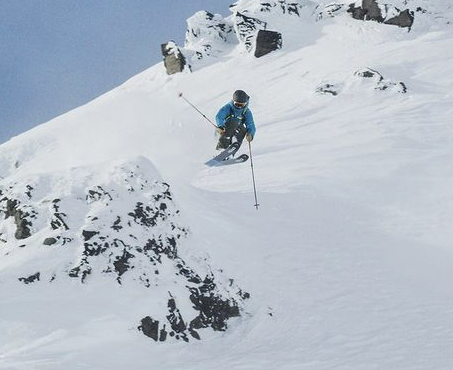 Warren Miller's annual ski films signal the start of winter each year, and this year was quite unique to past films as the film company granted international streaming to skiers and snowboarders worldwide. Never before has a distanced screening been held for Miller's annual films, and this year's film, Future Retro, defied boundaries in the filming process. Many skiers enjoyed watching the movie from the comfort of their homes this fall before the start of a most awaited ski season.
One aspect that keeps each of Warren Miller's films so engaging is learning about the athletes who took part in filming. Young skiers admire these athletes, and this year's film had a special focus on the athletes themselves.
Lexi Dupont is an American professional big mountain freeskier who has competed in the Freeride World Tour and was featured in Future Retro. In an interview with Oliver Sharpe, DuPont discusses the obstacles of actually filming in Switzerland given the global circumstances of COVID.
"Our trip kind of came to an abrupt end at the end because we had to leave in the middle of the night and head back to the United States because Trump was shutting down the borders. It was a big strike mission but we really scored with the skiing we were able to do," said DuPont in her interview with Sharpe.
DuPont expresses the same enthusiasm for the film this year and the skiing she took part in past years. Despite how different it may have been, she still had a wonderful time shooting her segment of the film.
Out of all of the scenes in this year's film, the most astonishing by far was the segment Aspen local Baker Boyd made an appearance in. Baker Boyd is an athlete born in Telluride, Colorado, who moved to Aspen when he was 12 and has been featured in Warren Miller's 2019 Timeless as well as Future Retro. Boyd also experienced some aspects which were out of the norm during his time in Iceland such as heli skiing all day and spending afternoons surfing.
It is unique to be able to watch a movie and recognize some of the "actors" as locals from the town you live in. Among the places filmed, much of this film took place on the east coast at Killington resort. The shots taken throughout the film inspired all of us to get ready for the ski season. Scenes were layered with old-fashioned skiing and modern skiing to show how skiing has changed over the years.