Women's march: the protesters and the anti protesters
On Saturday, October 2, Aspen High School students held a women's march in support of abortion rights. Over 300 people attended the march, but with varying opinions.
While the majority of the protesters were in support of abortion rights, there were a few anti-protesters in attendance, including members of of the Firestarters for Jesus podcast.
Luke Tornare, one of the faces of the podcast, attended the march as an anti-protester to defend what he believes through his religion to be human rights.
"I came to the march because I believe in life, and giving the most innocent form of that life a chance to grow, love and be a living breathing person. How the baby ended up being conceived or how far along it is in the growing process is irrelevant. We all deserve life, liberty and the pursuit of happiness," Tornare said.
Gabby Yturri went to the march to protest the Senate Bill 8 Texas abortion laws that bans abortion after six weeks with no exception for rape or incest, defending her pro-choice opinion. Her stance on the subject was distinctly different from Tornare's. "I strongly believe that women should have power over their reproductive rights," Yturri said. "Every woman deserves to have a choice in motherhood and it should never be taken lightly. Anti-abortion laws are unjust. Nobody should be telling women what to do with their bodies. My body, my choice."
Even in a town of only 7,247 people, the support and protest of the movement shown by both sides was astounding. People will show up for what they believe in, no matter the time, place, or situation.
The march was in support of women's reproductive rights, stating that motherhood should be a choice, especially under the circumstances of rape and incest.
Leave a Comment
About the Contributors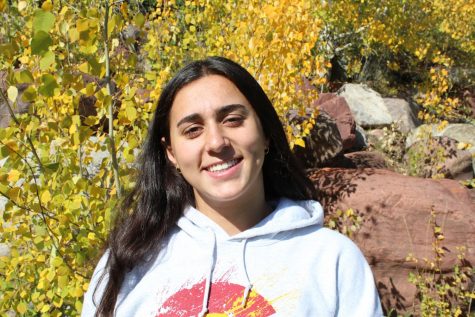 Kayla Tehrani, Editor-In-Chief







Kayla Tehrani is a senior at AHS. This is her third year writing for the Skier Scribbler and is very excited to be an EIC this year. In her...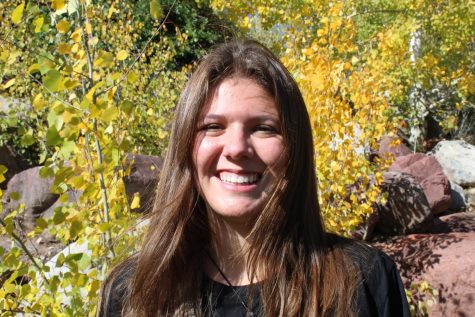 Sophia Greiper, News Editor







Sophia Greiper is a senior at AHS. This is her third year in Journalism and first year as a news editor. In her free time, she likes to play...