Quads and Backflips: the Amazing Feats of Surya Bonaly
While the "Quad Revolution" of women's figure skating has recently gained momentum, one figure skater came close to landing the jump almost 30 years ago: Surya Bonaly, who also executed a backflip on one blade.
Quadruple jumps, which require four rotations in the air, have become a transforming force in women's figure skating, due to the International Skating Union (ISU)'s 2006 scoring system that rewards more difficult jumps. Most recently, Anna Scherbacova and Alexandra Trusova earned gold and silver at the Winter 2022 Olympics in Beijing, China, with multiple quad jumps in their free skate programs. That said, their performances called into question the price of landing these jumps and the extreme demands many skaters face.
"
"I knew it was something in my power to do,"
— Surya Bonaly
However, Bonaly, nine-time French national champion from 1989-97 and five-time European champion from 1991-95, was the first to attempt this jump ever, paving the way for today's athletes. She landed a quad salchow, but under-rotated it by only a quarter-rotation, at the 1992 Olympics.
Bonaly even learned the jump without a harness, a tool that pulls skaters towards the ceiling using a rope to train for rotation, and landed many other quad jumps in practice.
"I knew it was something in my power to do," Bonaly said in an interview with TIME Magazine in February. "When you know how to do some elements, you always try to raise the bar and do something different, and not stick to the same things forever." Bonaly didn't consider herself to be changing the sport, but her quiet, incredible talent and courage brought entire arenas to their feet.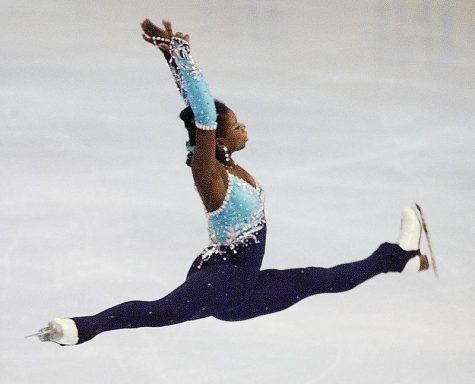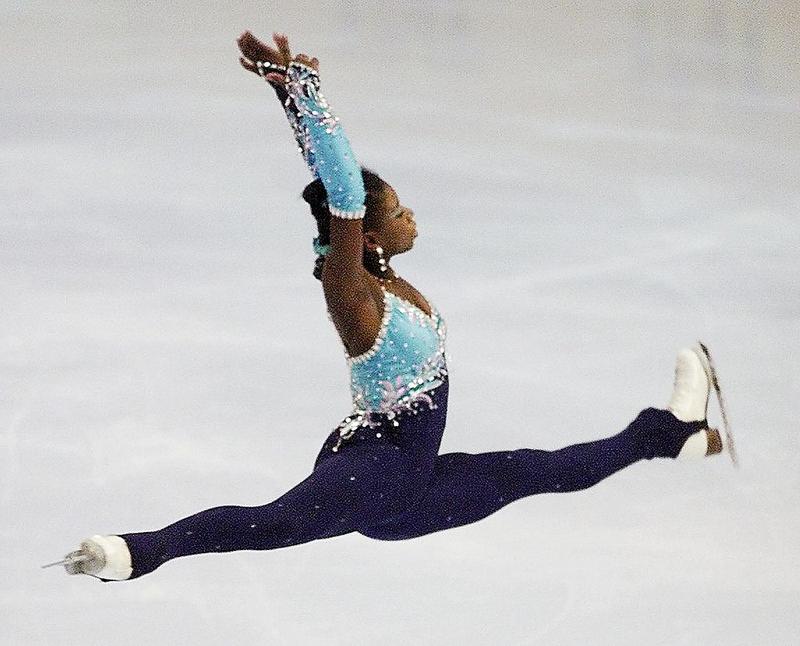 Bonaly pioneered incredible skating skills, sparked change in rules such as allowing pants, unitards, and music with vocals in competition, and gave many skaters the chance to see themselves represented on the ice. She continues to inspire others with her exhibitions and being a Peace and Sports Ambassador and a coach, and said she wants to be remembered as "fearless".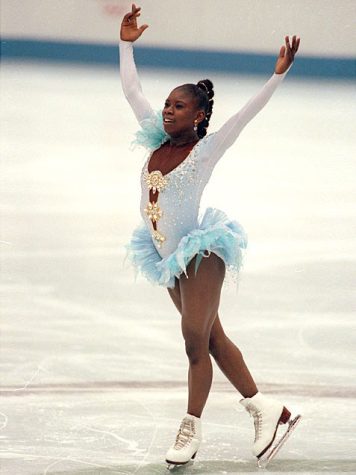 However, Bonaly's skill, including her quad jumps, was consistently met with unfair, lower scores. As a Black skater who wore colorful costumes and skated to music with vocals, Bonaly was faced with judges' bias toward a thin, often white stereotype in figure skating, and sometimes against the style of her costumes, music, or jumps.
"The mentality was that men could quadruple jump and look like a warrior or big hero, and the girls should stay pretty like princesses." Bonaly said.
As Nicolette Didone, co-author of The Ball is in Y(Our) Court: Social Change Through and Beyond Sport, stated, figure skating continues to uphold this narrative throughout its history, and its socioeconomic inaccessibility, sports media, and unfair judging systems.
Asher Hill, a Black Canadian figure skater, coach, and co-host of That Figure Skating Show, spoke out in 2020 about Skate Canada's misogyny, racism, homophobia, and abuse of skaters and coaches. He said that Skate Canada tried to shut down the conversation and threatened to take away his coaching license, despite their statement of equality.
We need to challenge figure skating's inequitable and unfair systems that perpetuate bias, and white privilege, to welcome and uplift BIPOC athletes and athletes with all forms of costumes, music, body type, and skating style so that the excellence of all skaters can be recognized, as Bonaly's should have been.
Leave a Comment
About the Contributor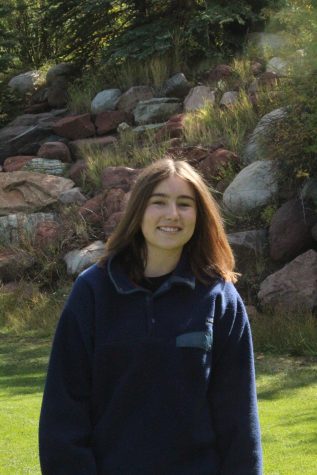 Harper Axelman, Editor-in-Chief







Harper Axelman is a senior at AHS and this is her third year writing for The Skier Scribbler. She enjoys spending time outside, skiing, and...