Patagonia
After founding the outdoor apparel brand almost a half-century ago, the owner of Patagonia, Yvon Chouinard, sells his company to take a stance on the climate crisis and express his lifelong love for the environment.
On Wednesday, September 14th, 2022, Chouinard released to the public that he had officially transferred his 49-year-old company worth $3 billion to a nonprofit organization, Holdfast Collective. This organization advocates for environmental causes and makes grants and investments that benefit the planet. Although Patagonia donates 1% of its proceeds yearly to support the climate crisis at hand, Chouinard realized he had to make a bigger action.
According to the letter Chouinard published, he had two options: sell the company and donate all money to organizations fighting for our planet, or take the company public so they could sell shares and raise additional capital. Neither of those options seemed like the best decision for what Chouinard and his team were trying to accomplish. The decision that the business decided on was to donate Patagonia to an organization that Chouinard trusts to help the environmental crisis at hand.
"Truth be told, there were no good options available. So, we created our own," Chouinard states in a letter recently published explaining Patagonia's decision.
To ensure that this important decision will be successful for Chouinard's business, 100% of the company's voting stock will be transferred to Patagonia's Purpose Trust, and 100% of the nonvoting stock will be transferred to Holdfast Collective, the nonprofit whose goal is to defend nature.
"The Earth is now our only shareholder," Chouinard said.
Patagonia will continue to operate as a private, profit-making business selling all of its fan-favorite apparel, including jackets, ski wear, hats, and shoes. However, Chouinard and his family will no longer have ownership. Instead, Holdfast Collective will receive the profits and invest them into climate change solutions rather than using the money to manufacture more products.
Billionaire or not, Chouinard acknowledges that the Earth's resources are limited, and we as a community have to make big decisions and act fast before they are all gone. Aspen, Colorado's seasons and lifestyle are dependent on a healthy planet so this decision directly impacts this town and teaches us that we need to make substantial changes to save our environment.
"If we have any hope of a thriving planet—much less a business—it is going to take all of us doing what we can with the resources we have," Chouinard said, "This is another way we've found to do our part,".
Leave a Comment
About the Contributor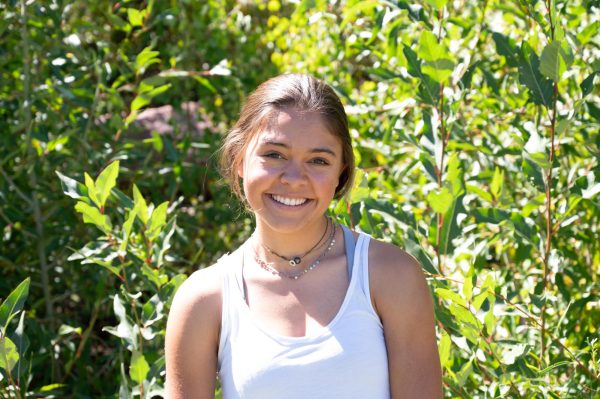 Elsa Tullar, Editor-in-Chief
Elsa is a senior at AHS and is one of the Editor-in-chiefs for the Skier Scribbler.  This is her third year participating in the journalism program and...