AHS Ski Race Newcomers and their Season
"5, 4," the starter counts down and a shiver runs down your spine, "3, 2,", you breathe in and out suddenly aware of everyone who's watching you, "1." And you're off. You use your poles to skate through the starting gate and then tuck them close into your ribs. The crunch of icy snow hits your ears as your skis glide down across the course, the ski edges grip hard into the pitch. You make your first turn and speed down the hill. You look down preparing for the delay, going faster and faster until finally you cross the finish line. Friends and coaches cheer you on and rush to give you your coat. "Racer 535, time 1:05," blares out of the speakers as you smile.
This has been the experience for Aspen High School's Alpine Ski Team this season, with many students joining in hopes of experiencing the thrills of ski racing and learning a few things along the way. Students from all grades who joined the Alpine team have been able to try both the Giant Slalom and Slalom disciplines. The AHS ski team has had both GS and Slalom races almost every weekend since January 6th and have had the opportunity to travel to places like Keystone, Steamboat, and Ski Cooper, among other places across the state. The team's final races are quickly coming up with their home GS race this Friday, February 3rd, and States in Copper the following week for those who qualify.
AHS junior, Kristine Hvolbaek, has been able to compete on this team this year. Hvolbaek is an exchange student from Denmark and has never had the chance to try ski racing.
"I wanted to try something new, since I am only here in Aspen for a year, and wanted to ski as much as possible. A highlight for me this season was getting better and better as the season went on, and also not getting disqualified. I think that a highlight for the team was placing in the top five every race, it is almost always someone from Aspen who wins," Hvolbaek said.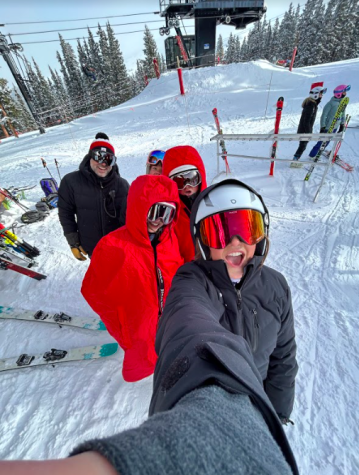 Having an opportunity to join the ski team has allowed for many people, not only this year, but also in past years, to discover their love for the sport and to improve immensely within it. Athletes on the AHS high school team this season have been able to demonstrate their skills and help new members along the way. Olivia Ferrera, a Aspen High School Sophomore, is another student who joined the team for the 2022-23 season. Ferrera loved traveling to and from the races with all the team members, and was able to learn some valuable skills about skiing from the team, as well as the coaches, Jennifer Morandi-Benson, Charlie Laube, and Brad Randel.
"The things I learned from doing ski racing and from the ski team are to push myself to try new things. I also learned that it is okay to make mistakes when you are trying something completely new, the most important thing is to keep trying and work hard," Ferrera said.
Students have been able to learn lessons that not only apply to skiing, but that also apply in other sports, clubs, school, and more. The coaches and members of the team are supportive and encourage each other in races and practice.
"The coaches are there because they want to teach you and enjoy what you're doing. They want you to be there even if you have never tried ski racing before," Ferrera said.
Leave a Comment
About the Contributor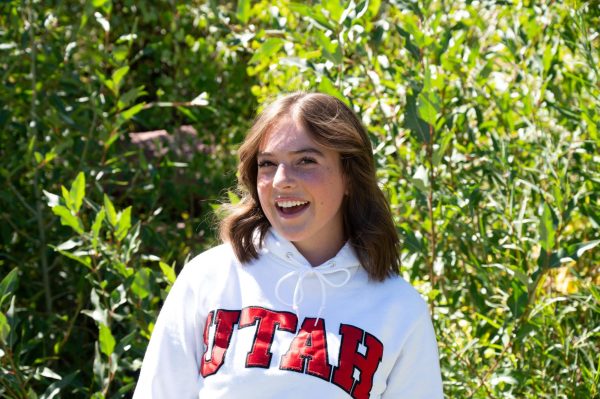 Addy Christensen, News and Sports Editor
Addy is a senior at AHS and has been on the Skier Scribbler for two years. She has always had a passion for writing and enjoys using journalism as an outlet...