Creative Minds Unleashed "Here"
The Aspen Chapel Gallery's current installment, "Here," features the work of two Aspen High School seniors, Beckham Nettleton, and Michael Quintanilla.
"Here" is a showcase of life in the Roaring Fork Valley. The Gallery is open from 10 am to 5 pm daily and will be up until April 1. Photographs are available for purchase, their prices ranging from 036;75 to 036;100. Annually, the Aspen Chapel hosts eight galleries in conjunction with local artists. This free photo exhibit features artists well-known in the valley, such as Kelsey Brunner, a former photographer for the Aspen Times.
After Aspen High School hosted an art show, Aspen Chapel Gallery's Tom Ward and Michael Bonds reached out to Stephanie Nixon, AHS art teacher, in search of students looking to showcase their photography.
Both Quintanilla and Nettleton find refuge in the mountains, citing the outdoors and Aspen's landscape as a source of inspiration for their work.
"It is really nice to be outside and listen to the water run or be in the calm of nature by yourself," Quintanilla said.
Nettleton has seen Aspen from a range of photographic perspectives, the majority of which cater to tourists. His work, however, is heavily influenced by his upbringing in the valley.
"I wanted to see [Aspen] in a younger kid's perspective," Nettleton said.
For Nixon, her students' work reflects not only their growth as artists but also their adult perspective.
"They came back with the unexpected, because there is this stereotype of what high school boys are going to come back with, and they really surprised us with what they were paying attention to and what they were looking at with texture and space, they came back with this huge sense of introspective maturity," Nixon said, "We around here take a lot of it for granted, they were photographing [what] they don't take for granted."
Quintanilla became involved in photography five years ago. What started as a hobby now guides his plans for the future. Next year, Quintanilla plans to attend CMC's Isaacson School and enroll in their professional photography program. Nettleton does not have as firm of plans for after high school but is open to studying photography in college.
Leave a Comment
About the Contributor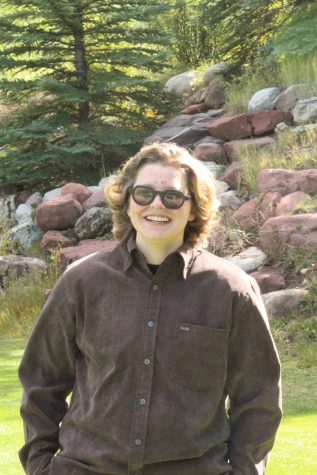 Ava Cherry, Editor-In-Chief
Ava is a senior at AHS. This is their third year writing for The Skier Scribbler. Ava is eager to contribute to the newspaper and is passionate about writing,...