Evaluation of school safety conducted, followed by upcoming changes
Following the tragic school shooting in Parkland, Florida, in February of 2018, a group of ASD  parents mobilized to ensure that students in the district are as safe as possible. This movement led to a safety evaluation, conducted by an architect with 15 years of experience conducting these audits.
Safety in schools has been in the national spotlight since the Columbine Shooting in Littleton, Colorado in 1999. Since Columbine, there have been 223 deaths because of shootings in schools. Students, parents, and administrators across the nation are working hard to make schools as safe as possible.
Aspen School District Superintendent Dr. John Maloy helped make the decision to bring in a safety auditor after a community meeting.
"We felt it was important to tie in safety and security, especially in an open campus, with the conversation of what the future might look like for our buildings when we start talking about possible renovations or new construction," Dr. Maloy said.
The safety audit was conducted over the course of eight days, during which the auditor evaluated multiple aspects of the school. Points of focus included movement of traffic throughout the schools, identification of staff members, the locking of doors and windows, and how safety drills are conducted.
"He was able to make what he called recommendations around what he saw as vulnerabilities and then recommendations on how to tackle those vulnerabilities without putting a price tag to those things," Maloy said.
Some of these recommendations included setting a time to lock the doors at night, having proper identification for people visiting the campus, and building an office for Paul Hufnagle, a School Resource Officer. Aspen High School has already begun implementing these recommendations with the construction of an office for Hufnagel with a view of both the main entrance and bus entrance to the school.
"Many of the things that are recommended are high dollar items and will require a conversation that fits into the longer view of our financial and facility plan. Certainly, security is at the top of our list and we're going to tackle whatever we can as quickly as we can to make sure that everyone can come to school and not think about [violence occurring in schools]. It should be second nature that the concentration is more on the teaching and learning,"  Maloy said.
Another part of the discussion included the idea of making AHS a closed campus school, meaning that students would not be able to leave and re-enter as they wish. Tharyn Mulberry is the principal at Aspen High School, the only school in ASD where the open campus policy is allowed.
"I have a group of parents wanting to protect our mountain lifestyle and that want to make sure that we keep that open forever. And I have a group of parents–just as equally as strong of one–to close the campus," Mulberry said. " However, AHS does not have any plans of closing the campus at this time.
Safety precautions have always been an integral part of ASD, such as practicing lockdowns or fire drills. The audit was another precaution to ensure that Aspen school are as safe as possible.
"The last thing that any of us want to be is present on campus where such a tragic incident was to happen. That obviously impacts the community for years, if not decades. We're trying to find this balance between what is safe enough and at the same time allowing the flexibility and freedom that we want for our students," Mulberry said.  
Leave a Comment
About the Contributor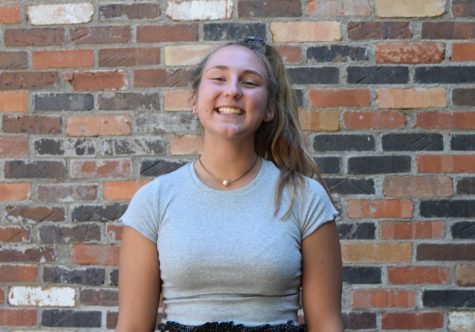 Emily Kinney, Editor-in-chief
Emily is in her senior year at Aspen High School and has spent three years writing for the Skier Scribbler. This year she is excited to be part of the...