Activists go online to demand climate action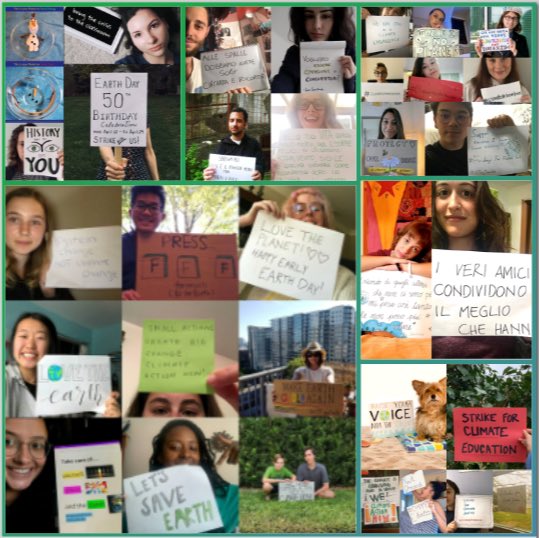 Activists go online to demand climate action
This April, environmental activists had planned to march on the streets and take action aimed at the fossil fuel industry but were not able to due to the virus. However, the obstacle did not deter them\; they changed course and hosted a variety of virtual climate actions. All across the globe, activists used online platforms to connect and take action, even during a time when everyone is stuck at home. From hosting live streams to creating art and even musical performances, people came together all across the globe in the environmental movement.
The protests that took place last week were part of the actions taken for Earth Day. This Earth Day marked 50 years since over 20 million people took to the streets to demand government regulations to protect people and wildlife from polluters. Now, there is still work that needs to be done and the current government has failed to take action. From fighting climate change to protecting wildlife and public lands, the government has fallen short in taking the steps that we need if we want to be able to preserve the earth for future generations.
The government has taken actions that contribute to environmental concerns, such as asking the EPA to reconsider part of the Clean Water Act so that companies could build oil and gas pipelines without going through the state certification process. The government has also taken steps that threaten endangered species, such as opening over eight million acres of land to fossil fuel extraction where endangered species such as the Sage Grouse live, whose population has declined over 40% in the last three years and lifting greenhouse gas restrictions on coal plants. All of these environmentally degrading actions have taken place in the last two years, and these are just some of the steps that the government has taken towards dismantling the regulations that protect us and the environment.
This lack of protection and action is not isolated to the U.S.\; it is happening everywhere, as is the need for protection from logging, poaching, and agriculture in the Congo and Amazon rainforests. This is why activists are protesting, to demand the regulations needed to preserve the earth and the species that inhabit it.
One of the organizations helping to bring people together to demand action is Fridays for Future, the global movement started by 15-year-old Greta Thunberg. They are inviting people to strike by posting photos holding a picket sign, hosting an interactive Livestream, and hosting "Talks for Future" with Thunberg and other speakers.
Global Climate Strike, another organization, hosted a "Divest Day", including a digital protest towards banks, such as Chase Bank branches, that fund fossil fuel operations. Francisan Action Network invited people to take action by sending letters to Congress to urge the EPA to stop rolling back environmental restrictions.
Even though we are all stuck at home, the need for environmental action is greater than ever. There are many ways to get involved, such as writing a letter to Congress. Here is a link to templates for an email that you can send. All across the world activists are joining together virtually and online to demand action and there are many ways that you can get involved.
Leave a Comment
About the Contributor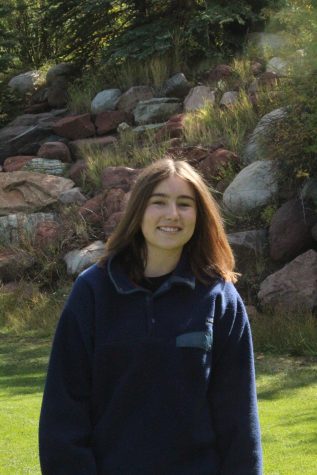 Harper Axelman, Editor-in-Chief







Harper Axelman is a senior at AHS and this is her third year writing for The Skier Scribbler. She enjoys spending time outside, skiing, and...