Greta Thunberg and Trump feud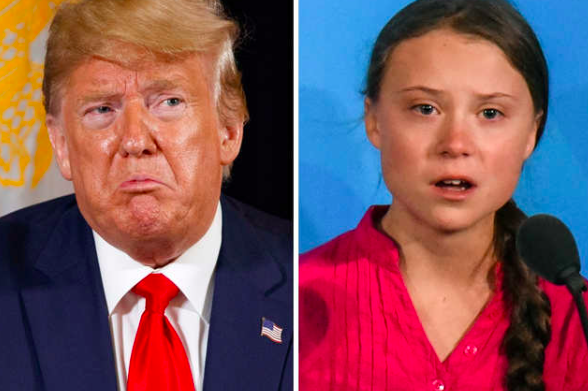 Greta Thunberg was 2019's "Person of the Year." Since 1999 TIME Magazine has released an issue every year about the "Person of the Year" people who have had a significant impact on that year are how candidates are chosen. This 2019 it came down to a final 5 candidates:
Nancy Pelosi – speaker of the House of Representatives who crucial to this year's president impeachment.
Donald Trump – 45th President of the US who won person of the year in 2016.
The Whistleblower – the CIA officer who triggered the presidential impeachment.
Hong Kong protesters – A global protesting group speaking out against the government.
Greta Thunberg – Teen climate influencer and activist.
Late December the Person of the Year was announced. Greta Thunberg had won. Only being 16 years old she has become the youngest "Person of the Year." According to TIME, Greta started the global movement by skipping school: starting in August 2018, spending her days camped out in front of the Swedish Parliament, holding a sign saying Skolstrejk för klimatet "School Strike for Climate." In the 16 months since, she has addressed the heads of the state at the UN, met with the Pope, sparred with the President of the United States, and inspired four million people to join the global climate strike on September 20, 2019, which was the largest climate demonstration in human history. Aspen High School participated.
Celebrities have been supportive of Greta Thunberg and her efforts. According to Popbuzz, celebrities have been supporting Greta throughout her journey such as Kerry Washington, Chris Evens, and even former First women Michelle Obama. All except one send out positive messages. Donald Trump. According to CNN, Trump mocked her for her Aspergers, which Greta sees as a superpower.
In response… a tweet wrote on December 12″So ridiculous. Greta must work on her Anger Management problem, then go to a good old fashioned movie with a friend! Chill Greta, Chill!" said Trump.
Former Vice President, Joe Biden, responded later that day to Trump tweeting, "What kind of president bullies a teenager? Donald Trump, you could learn a few things from Greta on what it means to be a leader." Said Biden
Many believe this reaction was because he didn't win Person of the Year. Trump has tweeted about Thunberg positively when she talked to the UN, writing on September 23 "She seems like a very happy young girl looking forward to a bright and wonderful future. It's so nice to see!" Trump said.
Greta has become a leader with many accomplishments on top of being Person of the Year. Collins Dictionary named Thunberg's pioneering idea, climate strike, the word of the year. This has truly been the year of Greta Thunberg.
Leave a Comment
About the Contributor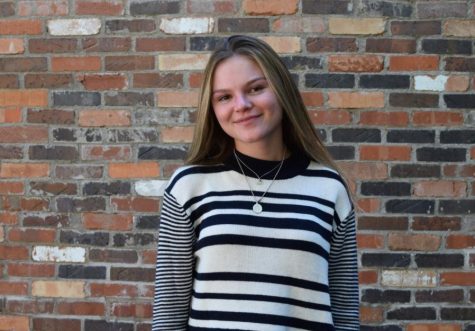 Ava Thornely, Social Media Editor
Ava Thornely is a Senior at Aspen High School. This is her third year as a writer and second as a social media manager. In her free time she enjoys skiing,...