Find Your Dream Sip
The Town of Aspen has various seasonal outdoor activities. Skiing, snowboarding, and skinning take up the winter, while hiking and biking are the enjoyment for the summer. However, there is one thing that remains consistent year-round in Aspen: coffee.
According to the National Coffee Association, 62% of Americans, disregarding children, drink coffee daily. One thing is for sure, Aspen has no shortage of coffee. These are some of the best places in town to stop by and get your daily cup of joe.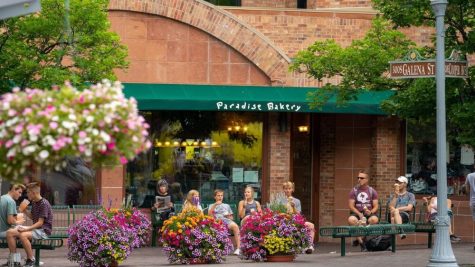 Paradise Bakery
A favorite to both locals and tourists, Paradise Bakery is located on 320 S Galena St, Aspen, CO. With 4.5 stars on Google Reviews, although Paradise Bakery is well-known for their ice cream and cookies, their coffee remains noteworthy. The coffee menu varies with more than ten different drinks, ranging from a raspberry mocha latte to cold brew. Their hours are 6:30 AM to 9 PM daily.
Gorsuch Ski Cafe
If you are looking for free coffee refills, head to the Gorsuch Ski Cafe, at the bottom of Ajax. Located at 555 E Durant Ave., Aspen, CO. Their wide variety of coffee, drinks, and savory items earn them 4.1 stars on Google Reviews. If you are feeling a little more hungry, Gorsuch Ski Cafe is perfect with their mid-day menu. Their unique menu with an 'Italian Panini' and 'Soup J'Dour' sets the Gorsuch Ski Cafe apart. Conveniently, the Gorsuch Ski Cafe is open from 6 AM to 6 PM 7 days a week.
Spring Cafe
Located on 119 S Spring Street, Aspen, CO, Spring Cafe is rated 4.0 stars on Google Reviews. Not only do they offer 100% organic coffee, but they also offer organic tea. Smoothies, breakfast foods, and a wide diversity of juices are enjoyed at the Spring Cafe. The hours range from 7 AM to 5 PM, Monday through Friday, and 8 AM through 5 PM on weekends.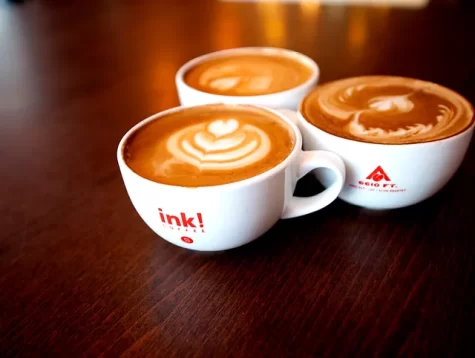 Ink! Coffee
Last but certainly not least, Ink! Coffee is another great spot for a cup of coffee in Aspen. Ink! Coffee is located at 520 East Durant Avenue, also right near Aspen Mountain. They are open from 6:30 AM to 5 PM every day of the week. Ink! Coffee is well known for their wide variety of hand-roasted coffee blends.
Leave a Comment
About the Contributor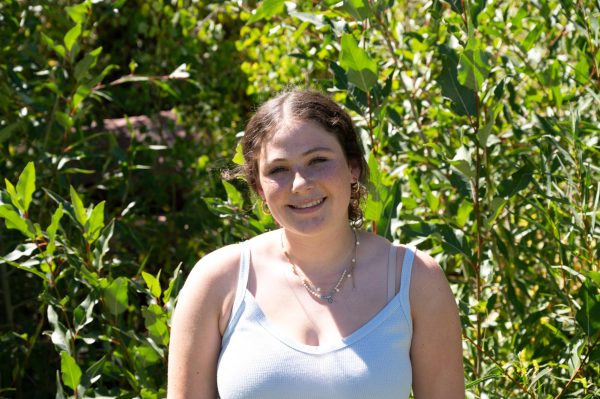 Quintessa Frisch, Editor-in-Chief
Quintessa Frisch is a junior at Aspen High School. This is her third year writing for the Skier Scribbler and has taken on the role of Editor-in-Chief....