Deer to Vehical Collisions
​​In 2023, the Roaring Fork Valley saw many deer-to-vehicle collisions on Highway 82.
"Each year, there are roughly 1.5 million deer/vehicle collisions on U.S roadways," The Humane Society of the United States reported. The heavy snowfall this year has caused the deer to search for more food. The lack of snowfall near the highway has contributed to the deer migrating closer to moving cars resulting in collisions. These crashes are more likely to happen in the dark because the driver's eyesight is not as strong, and they can't see as clearly.
Most crashes in our valley have occurred between Aspen and Glenwood Springs.
According to State Farm Insurance, "The number of cars colliding with vehicles has increased by 19 percent since 2004."
There are ways that people can prevent these collisions. Drivers should aim to drive during the day rather than at night. Staying off your phone is also an effective way to stay alert. Following the speed limit ensures that the impact is less significant if a driver collides with a deer. Use your high beams at night when possible to see further ahead of the car. Be vigilant; look in areas of low visibility, such as shrubs and trees where deer might be located.
According to Cam Daniel, AHS SRO, the Roaring Fork Valley is hoping to build more fencing around major highways. According to The Humane Society of the United States fencing is one of the most effective ways to prevent animal deaths. Our valley is also working to enforce overpasses and underpasses in the future. These passes hope to eventually train the wildlife to walk over and under the highways instead of walking straight across into oncoming traffic. This project will be expensive and take immense effort from the city. However, the passes will ensure driver safety as well as animal safety.
Leave a Comment
About the Contributor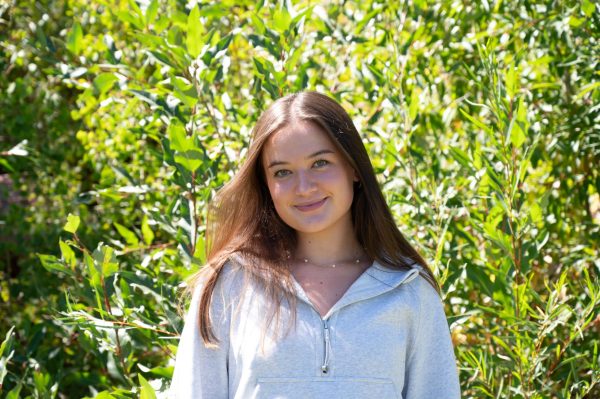 Olivia Cook, Opinion and A&E Editor
Olivia Cook is a senior at AHS. She is in her third year of journalism. Olivia has experience in broadcast, print, and the yearbook. She loves the outdoors...