The hottest yoga studio in Aspen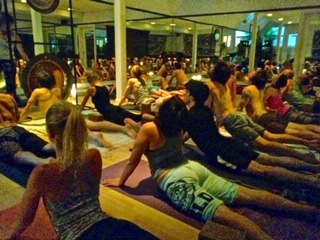 Arjuna is a local hot yoga studio that celebrates the working of the body and offers a variety of different types of yoga to various skill levels.
Located on East Hopkins Avenue, Arjuna offers four different classes: Bikram, Vinyasa Flow, Yin, and Inferno Hot Pilates. Each class challenges various features of movement and performance, exercising the whole body in a different way.
Owner Caroline Hartrich has managed Arjuna Yoga Studio for 15 years. She has successfully developed the studio from an unkempt Bikram-only space to the popular, lively, and energetic studio it is today.
A multitude of elements differentiates Arjuna from other yoga studios in Aspen. It offers hot yoga, not just the warm classes that other studios.
"There's a very unique element; the people that work here are so committed to it. They all care about everyone in [the class]," Hartrich said.
A drop-in class for a mat and towel costs $20; however, Arjuna offers 3-month, 6-month, and 12-month punch passes for lower per-class prices. Arjuna also recently announced that they are revamping free high school classes at 6:30 pm on Tuesdays and Thursdays starting next week.
Marlon Mcgann has been teaching yoga since 1986 and has been teaching at Arjuna since 2009. She is originally from Los Angeles, CA, and introduced both the Vinyasa flow class and the Inferno Hot Pilates class to Arjuna.
"It's just you working your body and doing what you can do. That builds a lot of confidence, it's so good for your mental state, so good for appreciating your body and what you look like," Mcgann said.
There is a certain beauty that comes with the practicing and teaching of yoga, especially hot yoga. Not only does it rid the mind of stressful impurities, it further works the body in ways that most sports and mainstream regimes cannot. Yoga is a "moving meditation," evenly working the body in a regulative fashion. It helps those who are underweight to gain weight while aiding those who are overweight to lose weight. It builds confidence and wellness in a community, both bodily and psychologically.
Local resident Kelly Emack has been a regular student at Arjuna for five years. She claims that Arjuna makes her happier and she loves the level of heat that Arjuna offers with all their classes.
"I did my yoga teacher training here, so I made friends through that. It's nice to come here, it's like a little community," Emack said.
Arjuna Yoga also has an existing community of local yogis who are dedicated to their practice at Arjuna. This community helps to keep business flowing and active during both on and off-seasons. During on-season, people from out of town that want to continue their practice frequent classes at Arjuna. Additionally, during the offseason, most businesses and restaurants close, and this enables locals to attend.
"It's kind of cool that people can take a moment and be really focused and concentrated and do something without going crazy," Hartrich said.
The studio offers both Yin and Yang classes. In the typical yang class, students hold postures for less than a minute, and these postures are generally higher in difficulty range and get heart rates up. Yin is the contrary: it is essentially a stretch class that allows students to go into and stay in a certain position for 4-5 minutes. This type of yoga is the more relaxing of the two and stems from the fundamentals of yoga.
"It's one of the best things for people with any kind of emotional issues, it's like an antidepressant," Mcgann said.
About the Contributor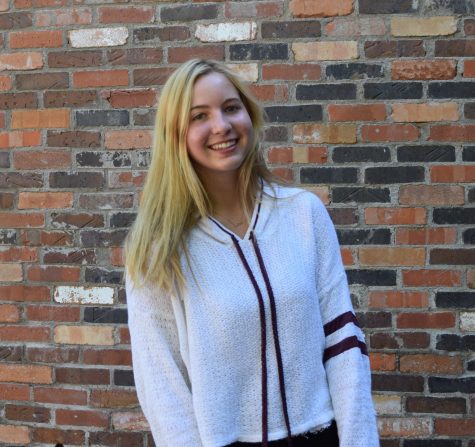 Kaelyn Kroeger, Staff Writer
Kaelyn Kroeger is a junior at AHS and a Staff Writer for the Skier Scribbler. This is her third year as a journalist and at AHS and recently moved to Aspen...