Best Zoom backgrounds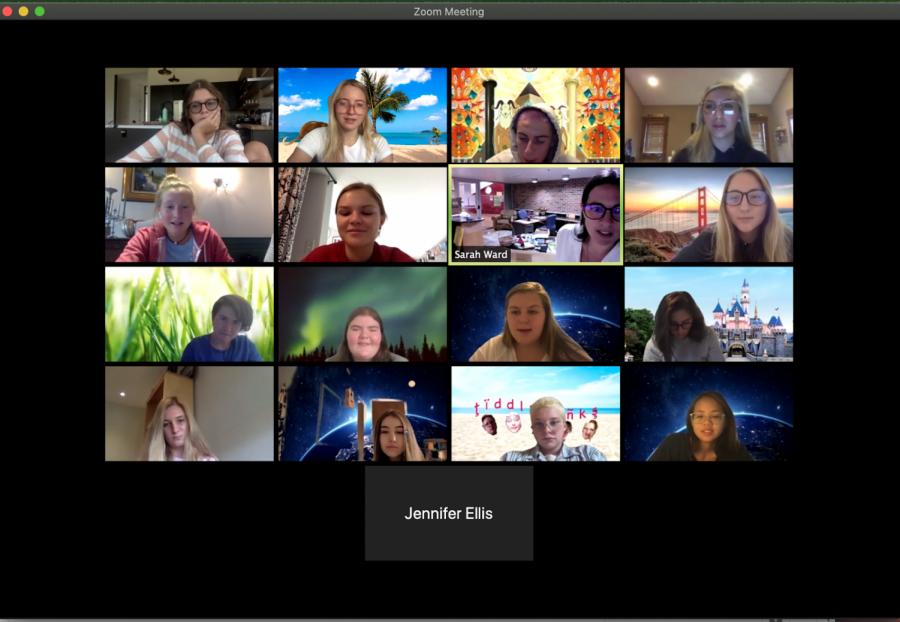 In the age of digital classes, adding a little zest to your daily Zooms can be a little spark of entertainment both for yourself and your classmates. Zoom is an app that has become one of the most popular amidst a pandemic. The application has artfully and generously included the option to change your background and make it appear as if you are somewhere else.
Someone who has effectively utilized said backgrounds is AHS Head Boy Jeremy Martin. Martin has used backgrounds such as burning houses and screenshots of amusing pictures of his school peers.
"I have a couple different backgrounds but some of my favorites are a dance floor, a roller coaster, the Krusty krab, and a photo of my own face," Martin said.
To add a Zoom background, click the arrow next to the button labeled "start video" on top of the screen. Then, click "choose virtual background" and then upload any photo from your computer and use it as a background.
"There are also a couple of reasons why I like backgrounds, it can give people a greater sense of privacy on these zoom calls where otherwise there may not be any", Martin said.
We've unfortunately grown accustomed to the unmistakable lack of emotion and lack of feedback that we experience and (admittedly) adhere to from our school chums on each Zoom call and Google Meet. We all know how treacherously awkward the universal refusal to talk amongst ourselves on Zoom calls can be, accompanied by the muted, blank screens.
You can be creative and funny in zoom calls by including backgrounds that range from scenes of your favorite TV shows, pictures of vacation spots you wish you could travel to, funny screenshots off the internet, pictures of you or your friends, or any beautiful landscape from your camera roll, as long as it's not too distracting.
Everyone could use a little personality on their Zoom calls, so take advantage of the app's capabilities to better your experience during the tragedy that is remote learning. Anything you can use as a backdrop to spice things up a bit can create that small shift in environment to refresh the mind and provoke some personal tomfoolery.
"It adds a playful and fun element to Zoom calls", Martin said. "It's a good way to break up any awkwardness in a breakout room, and it's a lot of fun to experiment with".
About the Contributor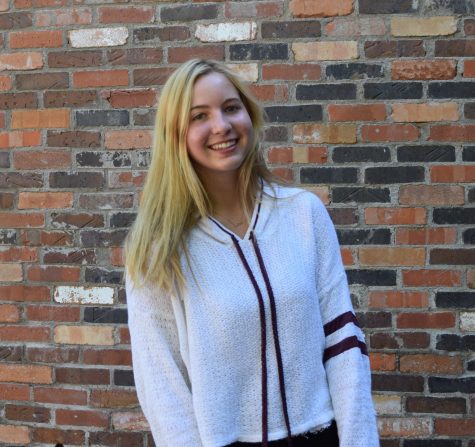 Kaelyn Kroeger, Writing Editor
Kaelyn Kroeger is a junior at AHS and a Staff Writer for the Skier Scribbler. This is her third year as a journalist and at AHS and recently moved to Aspen...