ICE nurse alleges forced sterilization at Irwin County detention center
On September 14th, ICE nurse, Dawn Wooten, filed a complaint to the Department of Homeland Security, alleging that the Irwin County Detention Center performed hysterectomies on several women detained in the center without their consent.
Wooten provided a detailed account of the center's forced sterilization to Project South, an institute to eliminate poverty and genocide, and to the Center for American Progress, a nonpartisan policy institute. Both institutes issued a formal complaint to the Department of Homeland Security, calling for an investigation into the center's health care practices.
In the report, Wooten refers to the gynecologist at the facility as "the uterus collector."
"Everybody he sees has a hysterectomy – just about everybody," Wooten claimed. "He's even taken out the wrong ovary on a young lady."
According to Project South, they received numerous complaints from immigrant women expressing concerns over the detention facility's high rate of hysterectomies. One detainee at the center claims she spoke to five women at the facility who received hysterectomies between October and December 2019. According to her, the women "reacted confused when explaining why they had one done."
"When I met all these women who had had surgeries, I thought this was like an experimental concentration camp," the woman told Project South. "It was like they're experimenting with our bodies."
Wooten and other nurses at the facility also questioned the number of women undergoing the procedure as well as their ability to consent to it.
"These immigrant women, I don't think they really, totally, all the way understand this is what's going to happen depending on who explains it to them," Wooten said in the report.
Despite these allegations, according to ICE, only two hysterectomies have been performed at the detention center since 2018. Dr. Ada Rivera, the medical director of ICE health services, issued a statement addressing the accusations asserting that the procedures could not have happened without full consent.
"To be clear, medical care decisions concerning detainees are made by medical personnel, not by law enforcement personnel," Rivera said. "Detainees are afforded informed consent with a medical procedure like a hysterectomy."
House Speaker Nancy Pelosi, Congressional Hispanic Caucus Chairman Joaquin Castro, House Majority Leader Steny Hoyer, and Senator Cory Booker called on the Department of Homeland Security's inspector general, Joseph Cuffari, to investigate the accusations.
"If true, the appalling conditions described in the whistleblower complaint – including allegations of mass hysterectomies being performed on vulnerable immigrant women – are a staggering abuse of human rights," Pelosi said in a press release. "The DHS Inspector General must immediately investigate the allegations detailed in this complaint."
ICE officials agreed to cooperate with an investigation but denied the mass hysterectomies.
In a statement by the Center for American Progress (CFAP), Jamille Fields Allsbrook, the director of women's health and rights at CFAP, spoke on forced sterilization regarding U.S law.
"Reports of mass hysterectomies and medical neglect in ICE detention are horrifying but sadly not surprising. The United States has a long and sordid history of reproductive coercion and forced sterilization, particularly targeting Black, Latina, and Native American women as well as women with disabilities and incarcerated women," Allsbrook stated. "These racist, eugenicist practices are often sanctioned by U.S. law, which to this day allows for the sterilization of anyone deemed 'unfit.'"
About the Writer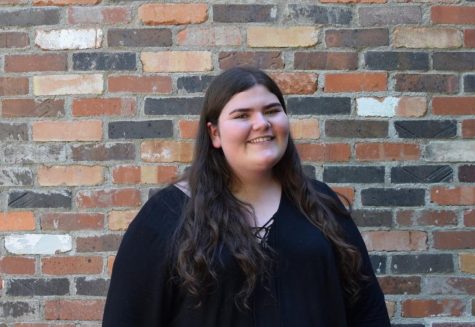 Katelyn O'Callaghan, Editor-in-chief
Katelyn is a senior at AHS and is currently one of the Editors-in-Chief. This is her third year writing for the Skier Scribbler. Katelyn enjoys writing,...