Aspen with climate change
In Aspen, most of our revenue comes from the tourists that come here to ski. As we saw earlier in this ski season snow was very scarce. While we have gotten one of the snowiest years with a 140% snow pack, we are still seeing delays in our seasons. How does climate change in Aspen affect the local students?
Gracen Rogers, a 10th grader at AHS, shares her fear for the upcoming ski seasons with the snow delays we experienced in 2021.
"I'm concerned for the future of our ski mountain, as it is a major part of most people's lives around here. I want to be able to share the joy of skiing with the future generations and that won't be possible without snow," Rogers said.
The future of skiing here in Aspen could be declining more and more. Each year we see less snow on the mountains.
Katie Raarup, a 10th grader at AHS also shares how much skiing means to her.
"I think that since this is a ski community, many people's jobs are also taken away if we don't have enough snow for winter sports and that would be a huge problem. If we aren't able to ski anymore, I think a lot of people would move elsewhere and there also would be a lot less tourists," Raarup said.
Skiing is the main source of revenue for Aspen's economy. How would Aspen look if there was no snow for tourists to ski on? Peyton Thomas, 10th grader, talks about her concern. By 2050 Aspen's hope is to reduce carbon emissions by 80%.
"I'm concerned for the future of the city of Aspen if we continue to have less snow each season, because our ski mountains are one of our main sources of income, and without snow, we cannot have a successful ski season," Thomas said.
Climate change is affecting the world increasingly each day, and the younger generations are watching the snow come later and later each year. Students believe climate change is a big issue especially here at AHS. Brooke O'Sullivan, a 10th grader, shares how she views climate change as a high schooler.
"I think it's important as a community we start being more conscious of our carbon emissions and how our environmental actions are affecting the world around us. As locals in such a nature-oriented valley, it is important we put ourselves in a position of conservation," O'Sullivan said.
Leave a Comment
About the Contributor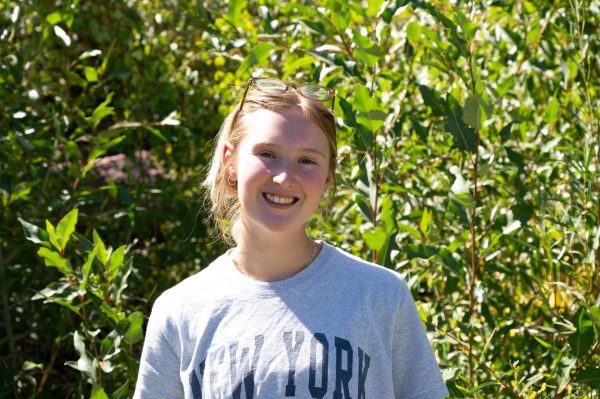 Stella Iverson, Editor-in-Chief
Stella Iverson is a senior at AHS. This is her fourth and final year writing for The Skier Scribbler. As an Editor-in-Chief, Stella is excited to bring...