what to ask for for christmas
Christmas is right around the corner. Both online and in-person stores are low on stock and staff due to the increase of demands on goods during the pandemic. Instead of asking for something that might be out of stock, why not ask for gifts that are free of cost?
People always wish for something non-materialistic, and you can be the Santa that makes their dreams come true.
1. Coupon book.
This can include things such as back massages, drawing a bath, grocery shopping, or doing the dishes. This may seem like a simple idea, but it relieves the financial burden of giving a gift and shows those close to you how much you appreciate them. This gift can be given to a parent, grandparent, or even a sibling. Any form of self-care as a gift can go a long way.
2. Creating a sentimental video for a loved one
You can find an easy and free website (ex: we video, screen castify) to combine some of your favorite photos and videos of your loved one. You can even put in a song that means a lot to both of you. Once you give the video, the person will forever cherish it. Whenever they are sad or missing you they can always rewatch the video.
3. A decorated jar with all of your favorite memories
A special place, where you can keep track of your happy moments is always fun. As you and your friend/family create more memories, the jar can continue to fill up. You can decorate the outside with pictures, or inside jokes, you have created with this person
These are only a few of the wonderful and free gifts you can create this holiday season. You do not even need a dollar to warm someone's heart this holiday season.
Leave a Comment
About the Contributor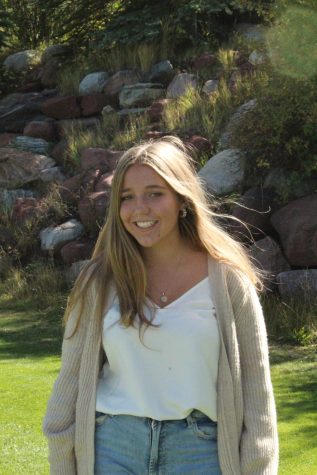 Lauren Kinney, Social Media Editor







Lauren Kinney is a junior at AHS.  In her free time, she plays lacrosse and loves spending time outside with friends and family