Brianna Ghey: a Martyr for Trans Rights
Brianna Ghey, 16-year-old transgender teen, was murdered on February 11th, 2023 in Culcheth, United Kingdom. Whether the murder was a hate crime is still under investigation.Ghey's passing is a horrific tragedy for the entire LGBTQIA+ community. According to a statement from her parents in The Guardian, "She was a larger-than-life character who would leave a lasting impression on all that met her. Brianna was beautiful, witty, and hilarious. Brianna was strong, fearless, and one of a kind."
According to an article by BBC, Ghey was found dead around 3:15 pm in a path in Linear Park, Culcheth. Brianna was brutally stabbed to death. Two caucasian 15-year-olds have been charged with her murder; the teens cannot be named due to their ages, according to ABC News. Detective Chief Supt Mike Evans described the murder as "a truly awful attack" in an interview with BBC News. There is an ongoing investigation to establish both the weapon and motive of the attack. Although the motive of the murder remains unclear, authorities are still investigating if it was of transphobic nature.
This unspeakable murder is a horrific reminder of the growing transphobia and hate in our world. Ghey had thousands of followers on social media platforms such as Instagram and Tiktok and was a popular internet personality. She spoke openly about her transgender identity and was an advocate for queer people everywhere. This could have possibly made her a target for an anti-LGBTQIA+ attack due to Ghey's large social media presence. This inconceivable crime is only a small representation of the trans discrimination that happens on a global scale. The number of transgender homicides nearly doubled from 2017 to 2021, according to ABC News. Additionally, a recent survey by the Anti-Gun Violence advocacy group Everytown shows that in the same four-year period, transgender killings have increased by 93%. According to a report by the advocacy group Southern Poverty Law Center, Anti-LGBTQ hate groups have also increased by 43% from 2018 to 2019.
The statement from her family continues, emphasizing how "the loss of her young life has left a massive hole in our family, and we know that the teachers and her friends who were involved in her life will feel the same." Judge Aubrey KC has set a pre-trial hearing provisionally for May 2 and said a provisional trial date had been set for July 10. Judge Aubrey stated in an interview with the guardians when addressing the teenagers, "In the meantime, I'm satisfied that the necessary conditions apply in your case. There are no representations to the contrary at this stage of the proceedings and so it is that each of you will be remanded into youth detention accommodation."
A trial such as this makes one question why the alleged 15-year-olds have been desensitized from such horrific violence in order to be able to commit such an atrocious act, if the minors are in fact guilty. It also makes us acknowledge our own role in such violence against transgender people. Whether we like it or not, by failing to lobby for transgender rights we are complicit in the hatred lobbied at the trans community. By turning a blind eye, we are all guilty of being bystanders in Brianna Ghey's death. Her death is a sign to all of us that if we do not take action against trans violence, we are part of the problem. Ghey's family has created a Go Fund Me for the funeral cost, which is scheduled to take place on March 15th. One can also fight trans violence by donating to nonprofits such as the National Center for Transgender Equality and the Trevor Foundation, among other nonprofits for transgender and LGBTQIA+ advocacy, as well as volunteering and attending pro-trans rallies and marches to raise support.
Leave a Comment
About the Contributors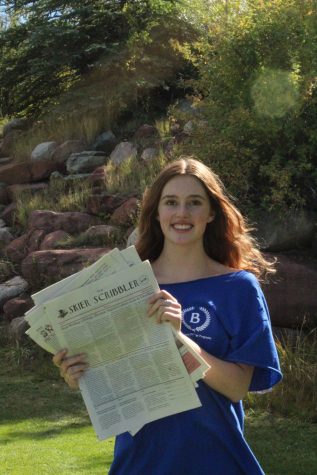 Oceane Jones, Editor-in-Chief
Océane Jones is an Editor-In-Chief of The Skier Scribbler. As an AHS senior, this is her third year on The Skier Scribbler In her free time, Océane enjoys...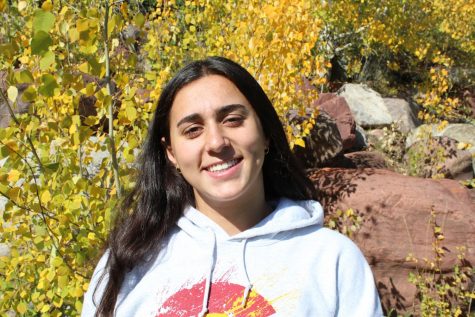 Kayla Tehrani, Editor-In-Chief







Kayla Tehrani is a senior at AHS. This is her third year writing for the Skier Scribbler and is very excited to be an EIC this year. In her...