District Bids Farewell to Departing Educators
Entering the 2023-24' school year, four educators will be leaving the AHS team to explore what the world has to offer outside of the small town of Aspen, Colorado.
Cerena Seeber, Adam Cheney, Charlie Laube, and Alexander Reginelli will be leaving the AHS community next school year in order to pursue personal interests and explore different parts of the world. Additionally, art teacher Stephanie Nixon will be working at AHS part-time, teaching two concurrent graphic design courses. Although she will be employed by Colorado Mountain College (CMC), she will still be an active member of the AHS community. We will miss these educators as they provide such valuable knowledge and positive energy in our school environment. However, the journeys they will be partaking in the future are incredible opportunities that are important for these educators to take while they have the chance.
At the beginning of next school year, English teacher Cerena Seeber will be taking a year's extended leave in order to explore different parts of the world and check in on her own college kids. Seeber hopes to travel to India to receive her yoga teacher certification, and Costa Rica to improve her Spanish and challenge herself. Additionally, she hopes to spend an extended period of time in Salida to get to know a different part of Colorado. Although Seeber will deeply miss the AHS community, she feels as though she has made a lasting impact on her students and colleagues and is excited to see what they do in the future.
"I hope that I have helped students find their way into literature and authors that they love. I hope I've created some lifelong leaders and writers. I really hope that my classroom was a sanctuary for kids where they could feel seen and heard and respected and not too stressed out," Seeber said.
Similarly to Seeber, social studies teacher Adam Cheney will be departing from the Aspen School District next school year to travel overseas to teach psychology and history in Brazil. He and his family moved to Aspen three years ago after living in Serbia and Turkey, and are now ready to live internationally again. While working at AHS, Cheney has enjoyed sparking interest in his student's minds when teaching about international landmarks where he has spent a lot of his time.
"I will definitely miss the unique student body of Aspen and the perspective of students. Additionally, I am going to miss the social studies team in general. It is the best team I have ever worked on and this is my fifth school so I've been around a bit," Cheney said. "Be as curious as you can about the world outside. If you are wondering, go do it, go see it, go be it."
Post-secondary college counselor and AHS ski coach Charlie Laube will also be leaving the Aspen community next year, but not for good. Laube will be leaving the field of education in order to spend time with his family and work for his father in Ohio but is hoping to find his way back to Aspen in the winter in order to satisfy his craving for a mountainous and snowy environment. Laube always looked up to the pennants and college counselors and after sitting down in the AHS commons for the 2008 college fair and he knew that's what he wanted to do. Now to be sitting in that position that he aspired to achieve, it is extremely hard for Laube to walk away from it However, he believes that the universe has a plan and that no matter what, he has made a lasting impact on the AHS community.
"If a student has an awesome college experience and they remember everything about that experience, but they don't remember me, I've done my job. I've done what I've set out to do. It's not about me. It's about setting up students to become informed, confident, autonomous decision-makers. That's something that you will need to do for the rest of your life," Laube said.
Finally, Spanish teacher Alexander Reginelli (Reggie) will be departing from AHS to go and pursue his educational career at Carbondale Community School (CCS), teaching Spanish to elementary school students. Reginelli lives in Carbondale and spends over 300 hours a school year commuting to Aspen, so working closer to his family and home is the best fit for him as of now. Additionally, he is excited to challenge himself in different ways by shifting from teaching high schoolers to elementary schoolers. By focusing more on language acquisition rather than content, Reginelli hopes to develop a further sense of community amongst CCS by providing its students with the ability to communicate and interact with people that are linguistically diverse in their community.
"No one is irreplaceable and this is all an opportunity to grow. There will be some different things next year but to take on that challenge and continue to address that in a helpful and productive way while we are all maturing is so important," Reginelli said.
Leave a Comment
About the Contributor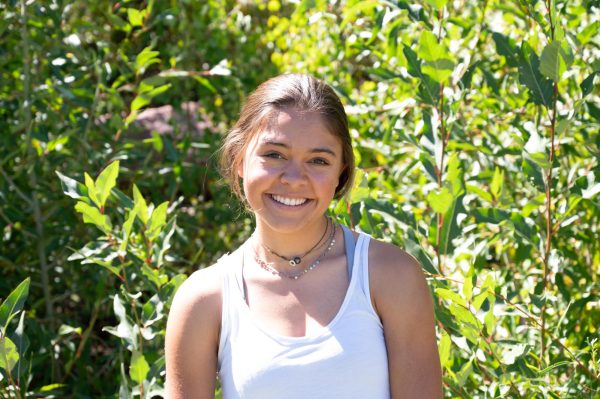 Elsa Tullar, Editor-in-Chief
Elsa is a senior at AHS and is one of the Editor-in-chiefs for the Skier Scribbler.  This is her third year participating in the journalism program and...