Parents struggle to keep up with online school
In Aspen, Colorado where the mountains are big and the schools are small, local students are learning online. Students have already experienced the challenges of online school but parents are also experiencing the struggles of online learning as their kids remain home. 
In the Aspen School District, parents are watching their kids learn from behind a computer screen. This change in how students go about their daily lives has a direct effect on parents. Parents who are teachers are especially feeling the impact of this new change. 
Karen Villabos, the principal and superintendent at Twin Rivers Charter School in Yuba City, California has experienced many things with this new system of learning including her stress levels being at an all-time high. Villalobos is also a parent of an 8th grader who attends Twin Rivers and a 10th grader at Sutter High School who are currently learning from home.  
"It's been horrific. There just isn't any way to put it, it's been a long six months. The staff that I work with, they're some of the best teachers I've ever worked with. But the difference between our old school traditional school and coming into distance learning there's just an incredible stress of not having that daily connection with students and not knowing that they're doing okay to the ability that we don't have the same touch points every day to check in on students," Villabos said.
Online school has affected parents in multiple ways, for instance, increased stress levels. Now that COVID-19 has stopped some residents from being able to go to work, many have to work from home or are out of a job. But for people like Chris Keleher, a language arts teacher at Aspen Middle School, the workload is higher. 
"There's just a lot of uncertainty. And I don't think necessarily the school part of it is any more stressful. I think that what is stressful, is, you know, am I delivering solid content that's not too much and not too little and not too fluffy and, but not too you know not overly rigorous so the kids get totally framed out and don't do anything. Many parents are feeling the pressures of online school, but some enjoy the opportunity to learn what their kids are also learning so they can help them more." Keleher said.  
"I'm unable to help my own kids with their schooling. So, sometimes when they're struggling with something I have to make the choice to work from home so that I can help them, and working from home can affect my teaching because sometimes my internet will cut out or. I have to, like, organize my class around the fact that like I need to help my kid get logged into their meeting during class time like while I'm teaching so it's that balance between my own students' club-like schedules." Keleher said. 
Villalobos has concerns regarding mental health because parents are now having to adapt to this new change and it is stressful.
"So mental health is probably one of the foremost reasons that most schools now we're pushing to get back to school. The mental health of staff is rough. It's not for the faint of heart," Villabos said.
Leave a Comment
About the Contributor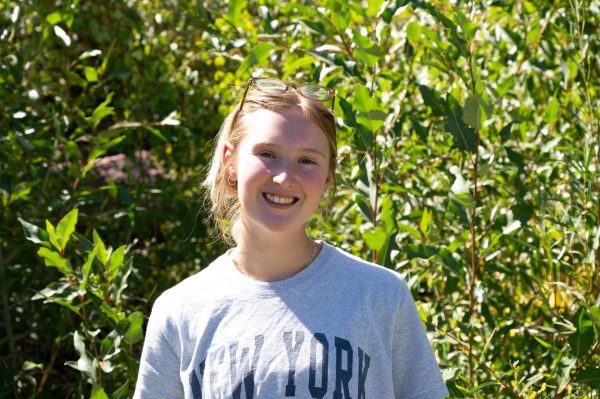 Stella Iverson, Editor-in-Chief
Stella Iverson is a senior at AHS. This is her fourth and final year writing for The Skier Scribbler. As an Editor-in-Chief, Stella is excited to bring...